---
As the Clatterbridge Cancer Centre was preparing to expand to a third site, their Medical Physics department targeted improvement and innovation across the patient QA workflow while removing subjectivity and manual analysis from image-based machine QA.
In this issue, hear from one of their physicists how that decision has enabled Clatterbridge to bring organization, standardization and efficiency to their workflows.
---
Convergent thinking shapes Clatterbridge's single-source strategy on radiotherapy QA
Published in Physics World
Continuous improvement, patient safety, automation and workflow efficiency: these are the operational reference points that underpin a comprehensive portfolio of clinical services at The Clatterbridge Cancer Centre NHS Foundation Trust, one of the UK's leading oncology programmes delivering non-surgical cancer care – radiation therapy, chemotherapy, immunotherapy and gene therapy – to approximately 30,000 patients every year in Liverpool and the wider metropolitan region across the north-west of England.

In a recent interview with Physics World, Clatterbridge medical physicist, Greg Martin, M.Sc., discusses his team's experience partnering with Sun Nuclear and leveraging the SunCHECK Platform for standardized and efficient radiotherapy workflows.
---
"Using a single QA vendor has helped us to streamline our staff training and ensure that specialist product knowledge is ​​​​​​distributed consistently across the radiation therapy department."
Greg Martin, M.Sc. Clatterbridge Cancer Centre Physicist
---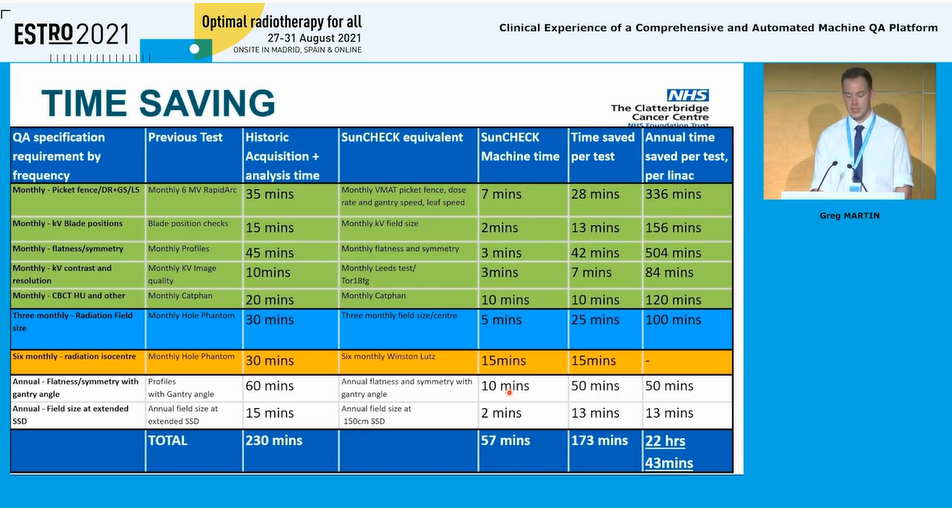 ---
---
Read more articles like this from our monthly newsletter.