---
How Automation Supports In-Vivo QA

For departments considering in-vivo dosimetry, lack of the right tools and staff capacity can be a barrier. Clinics worldwide use SunCHECK to automate routine tasks and processes. With automation in place, they gain time back to focus on other critical areas impacting patient safety and treatment quality.​
Historically, patient setup errors and those related to anatomy changes have been difficult to detect. With SunCHECK, you can track Patient QA before treatment begins and through the treatment course, with independence from the treatment planning and delivery systems.​​

In a high-demand clinical setting, teams need solutions that support lean operations and deliver quantifiable efficiency gains. See how SunCHECK checks all the boxes >>
---
---
20-MINUTE WEBINAR
Four Years of Evolving: One Department's In-Vivo Program
In 2018, the Iridium Netwerk begin an in-vivo dosimetry program. In its first two years, errors were detected in 7% of fractions analyzed. The data drove immediate corrective actions and new departmental protocols.* Now, four years into their in-vivo dosimetry program with SunCHECK, learn about the insights uncovered and how they address failed treatment fractions — leading to year-over-year decreases in failed fractions.

Watch this on-demand webinar for insights from Iridium Netwerk medical physicsist Evy Bossuyt, M.Sc., on how their program has evolved.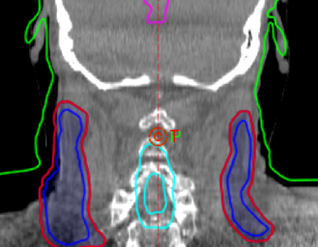 ---
*Published findings: Evaluation of automated pre-treatment and transit in-vivo dosimetry in radiotherapy using empirically determined parameters, E. Bossuyt, et al, Physics and Imaging in Radiation Oncology 16 (2020) 113–129. 56,000 fractions. 4,000 errors
---
Read more articles like this from our monthly newsletter.