---
The integration of Computerized Imaging Reference Systems (CIRS) within Sun Nuclear – announced back in July – reinforces the provision of independent QA solutions to the radiation oncology and diagnostic imaging communities. That convergence also reshapes – in fact, simplifies – the medical physics supply chain, with two of the industry's flagship QA vendors now a single unified business: Sun Nuclear, the US-based manufacturer of independent QA solutions for radiotherapy facilities and diagnostic imaging providers, plus CIRS, a US equipment maker specializing in tissue-simulation technologies and anthropomorphic phantoms for the diagnostic imaging and radiotherapy markets.
Convergent Thinking
For customers of both vendors, the main take-away here is that CIRS product lines are now fully integrated as part of the Sun Nuclear quality management portfolio (with CIRS absorbed under the Sun Nuclear brand). "The addition of CIRS products into Sun Nuclear's sales channels means simplification, streamlining and a 'one-stop shop' for our respective offerings," explains Patrick Ploc, business unit director for diagnostic QA and laser alignment at Sun Nuclear.
Equally significant is the complementary know-how and expertise of the CIRS and Sun Nuclear product teams. "It's exciting to accelerate our development effort alongside such experienced colleagues," Ploc adds, "and fundamental to delivering a pipeline of innovative QA technologies for the clinical community."
Complementarity is a theme echoed by Mark Devlin, former president of CIRS and current president of Sun Nuclear's phantoms and lasers division, when elaborating on the upsides of the converged business. "CIRS has been known for decades as an experienced team of materials, physics and engineering specialists who work closely with the medical physics research community and clinical end-users," he explained.
As such, one of CIRS's acknowledged strengths is its wide-ranging collaborations with early-stage innovators to track where QA technologies and applications are heading – whether in a diagnostic context or in the radiotherapy suite. "Now being one with Sun Nuclear means we have amazing access to a 'deeper bench' of in-house clinical and technology expertise when it comes to product innovation," adds Devlin.
Better together, it seems, is a defining mantra of the new-look Sun Nuclear business – and in more ways than one. After all, independent QA companies are increasingly moving towards integrated solutions – hardware, software and phantoms for patient QA, machine QA and diagnostic QA – all working in concert as part of a fully engineered quality management framework for the clinical and research customer. "It's been a very positive integration, with lots of learning on our side as the smaller of the entities," notes Devlin. "We've also seen some significant early-wins on joint product development."
---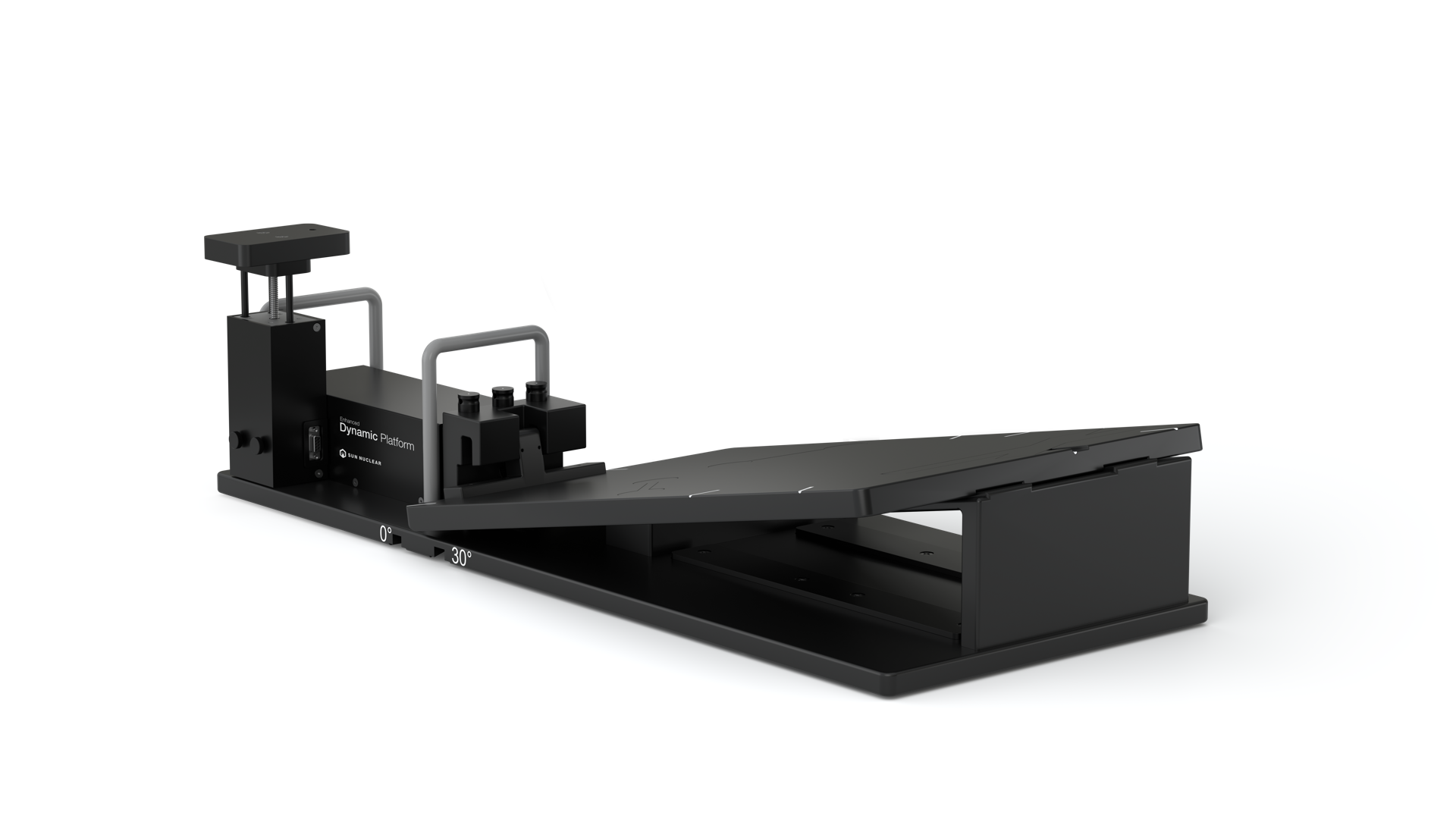 Collaborate, Accelerate
A case in point is the Enhanced Dynamic Platform, the first product release from the expanded partnership, which will be showcased at upcoming the ASTRO 2002 Annual Meeting in San Antonio, Texas. An evolution of an existing CIRS product, the Enhanced Dynamic Platform enables movement of compatible phantoms with sub-millimetre accuracy and reproducibility and will form part of a suite of Sun Nuclear QA solutions designed to support Accuray's Radixact System with Synchrony in the delivery of real-time adaptive radiation therapy.
---
Sun Nuclear's ASTRO booth will also feature the work-in-progress MotionCHECK 3D system – another outcome of this early joint initiative. Designed to support the tumour-tracking capabilities of Synchrony, MotionCHECK 3D is intended to integrate the Enhanced Dynamic Platform with the ArcCHECK diode array (a Sun Nuclear product widely deployed for 3D pretreatment patient QA in radiotherapy clinics).
"We brought together teams from Sun Nuclear and CIRS to work through the design, prototyping, validation and commercialization needed to take these products to market," explains Ploc. "Those combined capabilities are key to success. This project would have been very difficult to deliver as independent entities."
Underpinning it all, concludes Ploc, is a cultural alignment that cuts across the US and European campuses of the new-look Sun Nuclear organization. "The integration of CIRS has gone well because all our teams are working towards the same goal – the 'science of better' for improved patient outcomes."
Organizationally, Sun Nuclear sits within a newly created umbrella group called Mirion Medical (itself a part of the broader Mirion Technologies). Mirion Medical comprises a network of healthcare-focused business units with solutions and services spanning diagnostic imaging, radiation therapy, occupational dosimetry, nuclear medicine and physical medicine. Collectively, as well as individually, the group's constituent businesses are organized around a unified objective: helping clinical practitioners to "streamline workflows and reduce risk" while ensuring "patients benefit from a safer, more efficient healthcare experience".
Sun Nuclear will be exhibiting on booth 980 at ASTRO 2022 (23-25 October in San Antonio, Texas).
---
ATOM phantoms: boldly going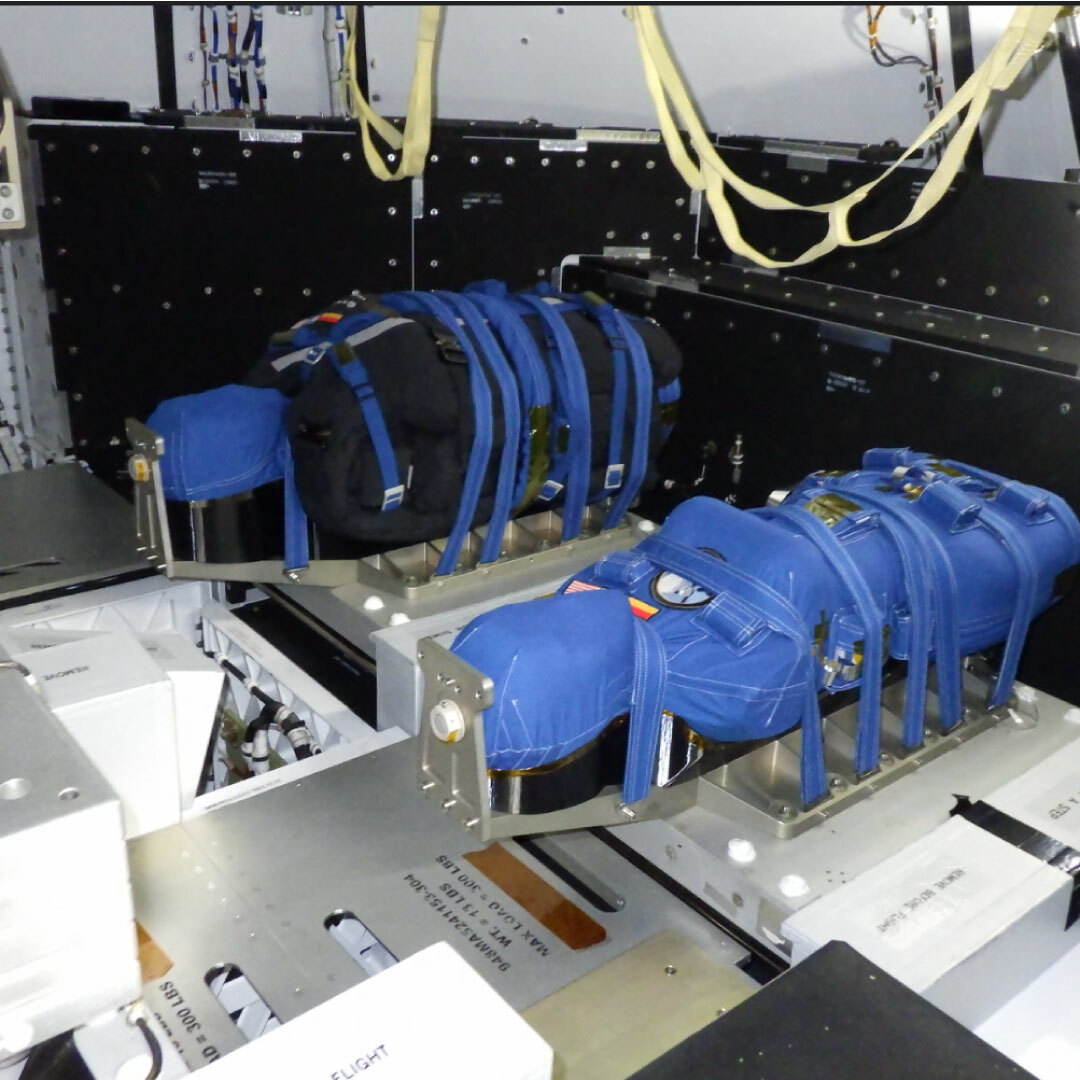 CIRS (now Sun Nuclear) engineers have been working with NASA and an international network of scientific partners to support the upcoming Artemis I mission, a precursor to future human exploration to the Moon and Mars.
The uncrewed mission, now scheduled for launch in mid-November, will serve as the first integrated test of NASA's deep-space exploration systems, including the Orion spacecraft. As part of the project, two custom anthropomorphic ATOM Phantoms from Sun Nuclear will ride as "passengers" aboard the Orion, providing in situ measurements regarding potential radiation exposure to astronauts.
The full CIRS ATOM Phantom line consists of models representing a newborn, one-year-old, five-year-old, 10-year-old, adult male and adult female. Two female-bodied torso models were selected for Artemis I, reflecting the fact that there are an increasing number of female astronauts (also the fact that women typically experience greater sensitivity to radiation in space). What's more, a stated goal of the Artemis programme is to send the first woman astronaut to walk on the surface of the Moon.
---
As per CIRS tradition when shipping ATOM phantoms to customers, the space-bound phantoms have been given names – Helga and Zohar. While both will be equipped with radiation detectors, only Zohar will wear a radiation protection vest (to better understand the radiation levels that may be encountered in space and how effective the vest is for mitigating exposure to so-called solar particle events).

"The selection of the ATOM phantoms by NASA speaks to the quality of our technical team and our materials science, physics and engineering capabilities," explains Mark Devlin of Sun Nuclear. "Our engineers worked closely with the ARTEMIS project partners on all aspects of the mechanical customization, testing and validation of Helga and Zohar."
This article was originally published in Physics World. See it here.
---
Read more articles like this from our monthly newsletter.