IVD™ 2, QED™, and ISORAD™ are easy-to-use solutions for monitoring patient dose radiation in real-time.
---
Uncomplicated In-Vivo Monitoring
Wired or wireless versions of this device are simple to install, easy to use, and feature automatic patient temperature compensation. Use it with a control module or PC software.
Detector Options
Choose from QED or ISORAD Detectors.
---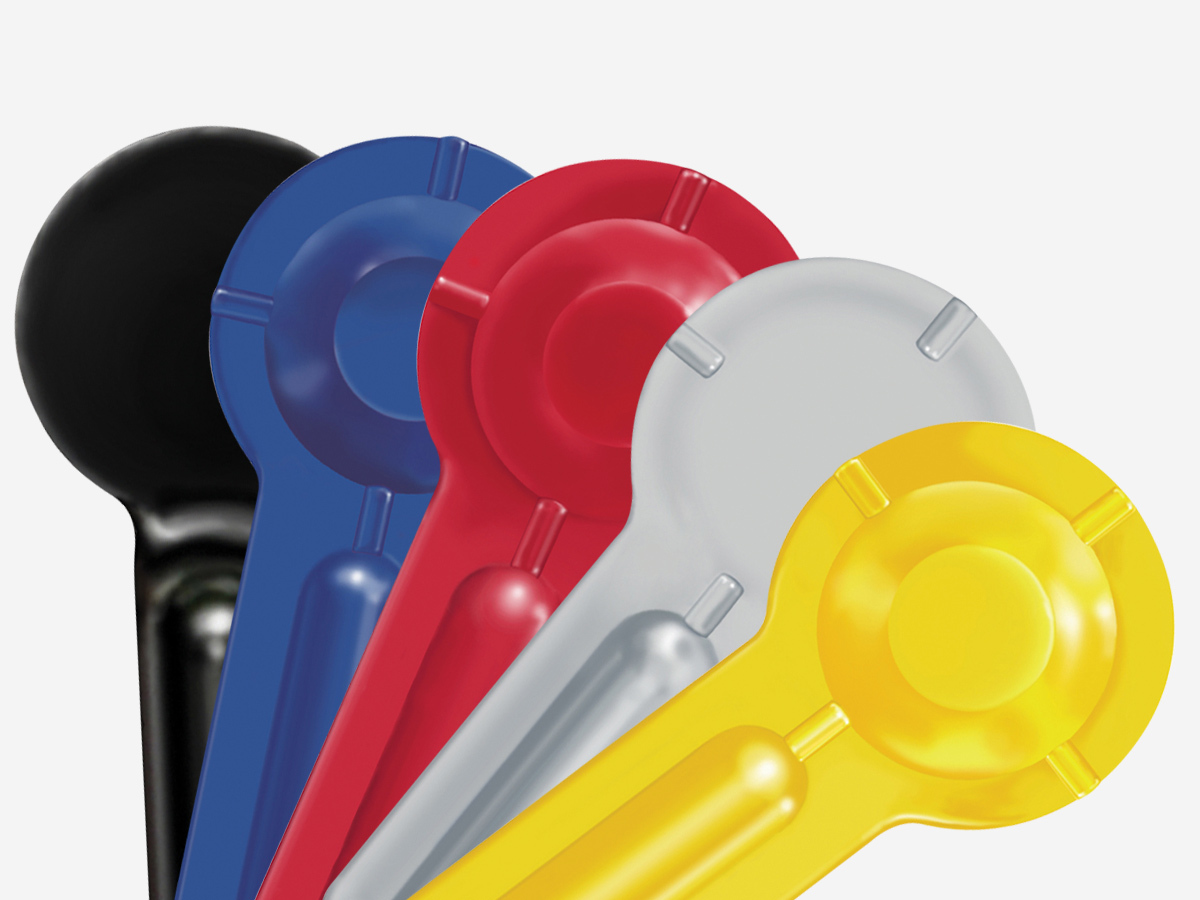 QED Detectors
For easy placement dose monitoring, QED detectors offer:
Flat design for easy placement on patient
3 Photon Energy Ranges, 1 Electron Range, and Skin
Accurate and stable SunPoint® Diode Detector
Active dimension of 0.8 x 0.8 mm
3m/1.5m cable lengths available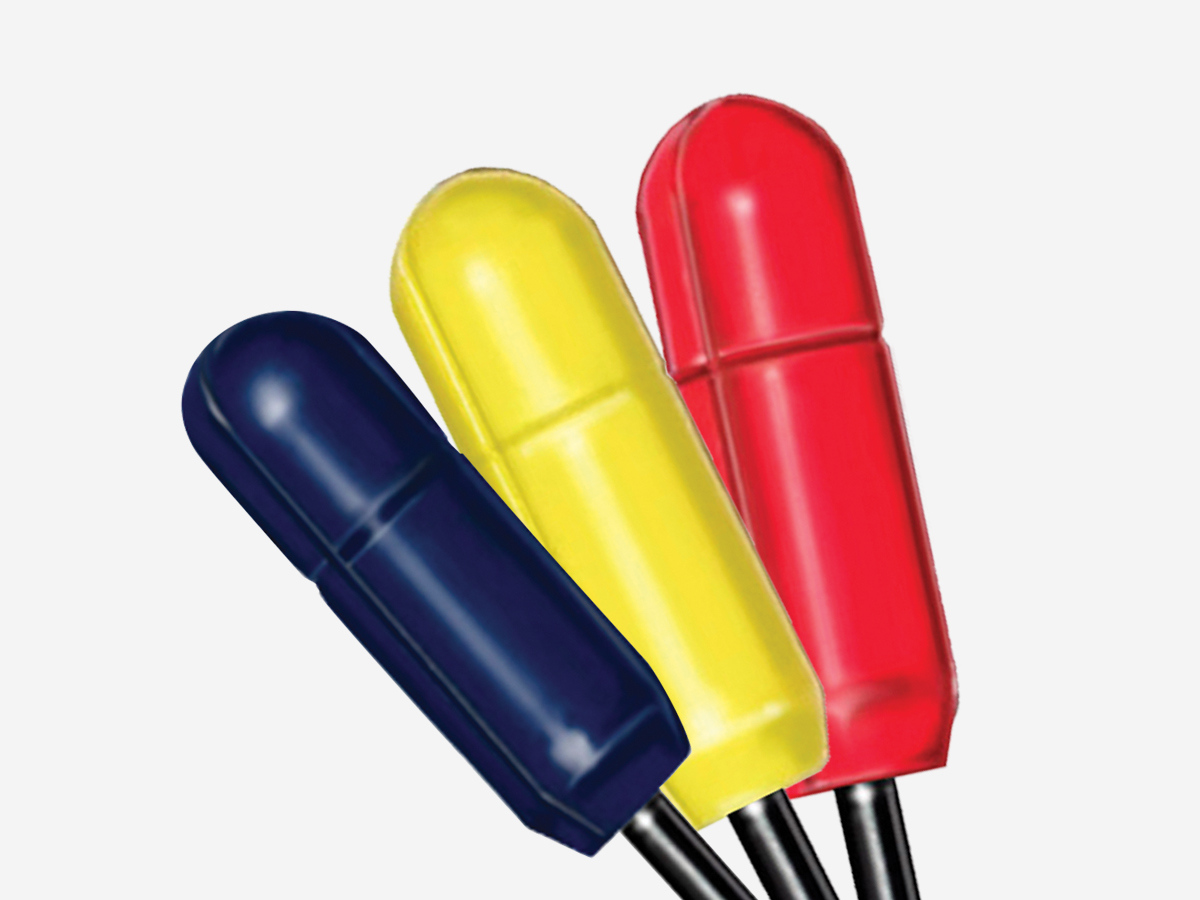 ISORAD Detectors
For angular independent dose monitoring, ISORAD detectors offer:
Cylindrical design for isotropic response
Accurate and stable SunPoint Diode Detector
Active dimension of 1.4 mm in diameter
3m/1.5m cable lengths available
---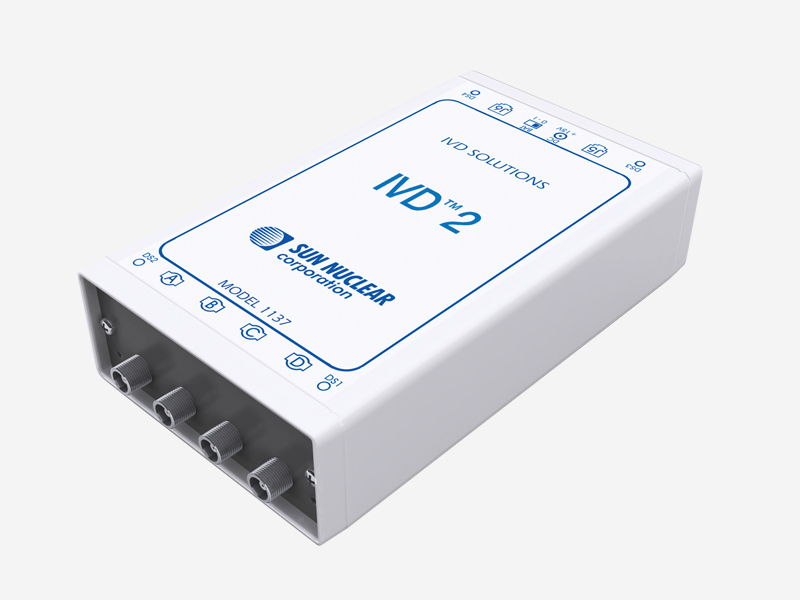 IVD2 Device
Wired option includes four channels, expandable to 52 channels, and standard control module with PC software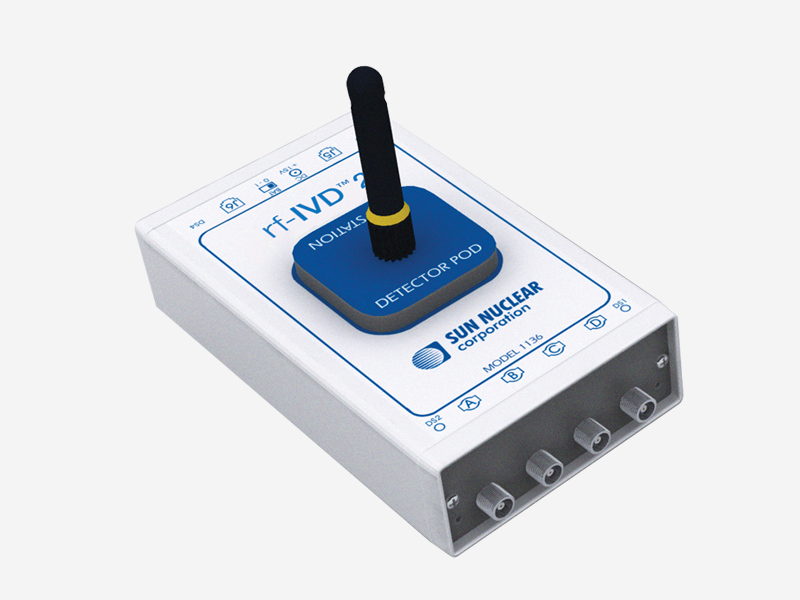 rf-IVD 2 Device
Wireless option keeps cables off the treatment room floor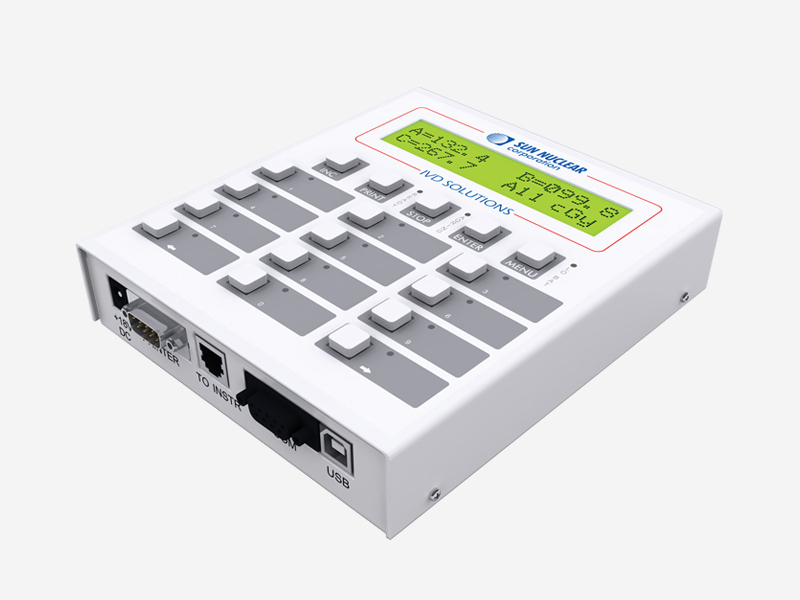 Control Module
Control module mounts to the wall, and removes the need for software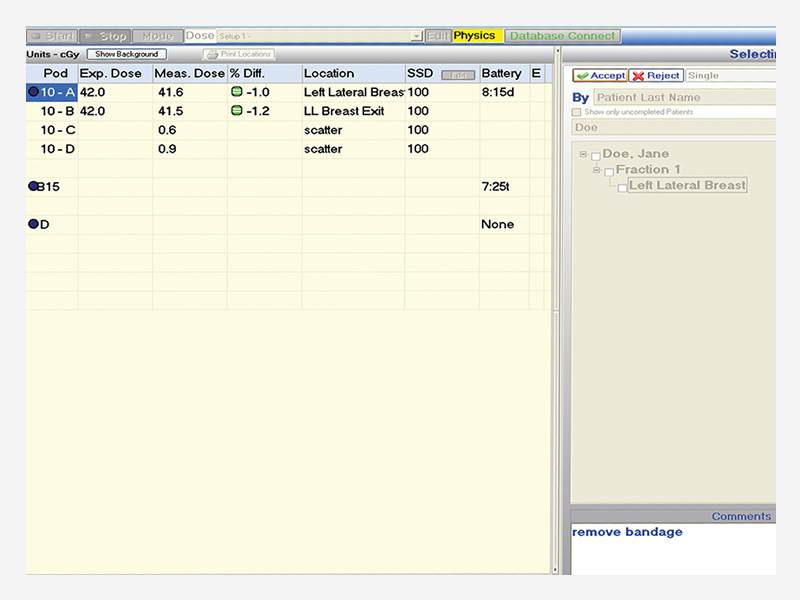 PC Software
Software includes Microsoft SQL patient database, automatic correction factors, Record and Verify interface, as well as patient data encryption, login monitoring, event tracking, and audit control.

---
Add these simple tools to your clinical workflows.
---
---
---
Detector Module

Channels

Standard (rf-IVD 2/IVD 2): 8/4
Standard: 4
Maximum: 52

Repeatability

± 0.2% or ± 0.1cGy

Polarity

Bipolar (negative or positive polarity detectors)

Leakage

Automatic compensation

Calibration

User calibrated

Warm-up time (sec)

< 30

Wireless frequency (MHz)

USA: 916.5; EU: 433.92

Power

Rechargeable NiMH battery (12 hr) Power supply

Dimension L/W/H (cm)

7.0 x 12.0 x 3.0

Weight (kg)

0.34

More

Less
Control Module

| | |
| --- | --- |
| Display Range | 0 to 99.999Gy; 0 to 9999.9cGy; 0 to 9999.9Rad |
| Power | LCD, 2 Line, 16 characters/line Medical power supply operating on 100-240 VAC, 47-63Hz mains, providing 18 VDC output |
| Dimension L/W/H (cm) | 7.0 x 12.0 x 3.0 |
| Weight (kg) | 0.78 |
Included

| | |
| --- | --- |
| Control module | Standard |
| PC Software | Standard |
| Number of pods | rf-IVD 2: two; IVD 2: one (four channels) |
| Wall-mounted charging bracket | Standard |
ISORAD

Voltage

1-4 MV

6-12 MV

15-25 MV

Buildup material

Brass

Molybolenum

Tungsten

Buildup (g/cm2)

1.0

1.1

1.8

Energy used for
directional response

Co-60

6 MV

18 MV

Detector area (mm2)

1.5

1.5

1.5

Active dimension (mm)

1.4 diameter

1.4 diameter

1.4 diameter

Dose rate dependence

± 1%, 75 - 250cm SSD

± 1%, 75 - 250cm SSD

± 1%, 75 - 250cm SSD

Detector sensitivity (nC/Gy)

27.0

27.0

27.0

Detector stability

0.5%/kGy at 6MV

0.5%/kGy at 6MV

0.5%/kGy at 6MV

Color

Blue

Yellow

Red

Negative output P/N

1162000-2

1163000-2

1164000-2

Positive output P/N

1162000-3

1163000-3

1164000-3

More

Less
QED: Electron & Skin

Voltage range

Electron

Skin

Buildup material

Acrylic

None

Buildup (g/cm2)

0.2

0.1

Energy used for directional response

6 MeV

Co-60

Detector area (mm2

0.64

0.64

Active dimension (mm)

0.8 x 0.8

0.8 x 0.8

Dose rate dependence

± 1%, 75 - 250cm SSD

± 1%, 75 - 250cm SSD

Detector sensitivity (nC/Gy)

32.0

32.0

Detector stability

0.5%/kGy at 6MV

0.5%/kGy at 6MV

Color

Grey

Black

Negative output P/N

1112000-2

1113000-2

Positive output P/N

1112000-3

1113000-3

More

Less
QED: 1-4 MV, 6-12 MV, 15-25 MV

Voltage range

1-4 MV

6-12 MV

15-25 MV

Buildup material

Aluminum

Brass

Brass

Buildup (g/cm2)

0.9

1.5

2.5

Energy used for directional response

Co-60

6 MV

18 MV

Detector area (mm2)

0.64

0.64

0.64

Active dimension (mm)

0.8 x 0.8

0.8 x 0.8

0.8 x 0.8

Dose rate dependence

± 1%, 75 - 250cm SSD

± 1%, 75 - 250cm SSD

± 1%, 75 - 250cm SSD

Detector sensitivity (nC/Gy)

32.0

32.0

32.0

Detector stability

0.5%/kGy at 6MV

0.5%/kGy at 6MV

0.5%/kGy at 6MV

Color

Blue

Yellow

Red

Negative output P/N

1114000-2

1115000-2

1116000-2

Positive output P/N

1114000-3

1115000-3

1116000-3

More

Less
---