We were pleased to sponsor the first-ever virtual meeting for AAPM and COMP. This year, we highlighted solutions to streamline essential QA processes and adapt to remote workflows. Explore this page for a recap.
---
Featured Abstracts & Talks

A record 92 abstracts featuring the use of Sun Nuclear solutions were presented at the 2020 annual meeting. Download a summary of this impressive work here.

Below, find on-demand talks presented by our experts during AAPM, on the latest QA solutions and adapting to flexible/remote workflows.

Advancing RT QA - Latest Solutions from Sun Nuclear
Greg Robinson, M.S., Sun Nuclear
Performing QA Remotely in the Age of COVID
Luis Rivera, Sun Nuclear
Critical Components of a Stereotactic Radiosurgery/Radiotherapy Program
Roland Teboh Forbang, Ph.D., John Theurer Cancer Center at
Hackensack Meridian Health, Jennifer Hamilton, M.E., Sun Nuclear
Performance Evaluation of CT with the Mercury 4.0 Phantom

Kenneth Ruchala, Ph.D., Sun Nuclear
Simplifying 3D Scanning and TG-51 with Integrated Scanning Systems
Jennifer Hamilton, M.E., Sun Nuclear
RapidCHECK 2.0 Software for Streamlined Diagnostic Image Analysis

Kenneth Ruchala, Ph.D, Sun Nuclear
---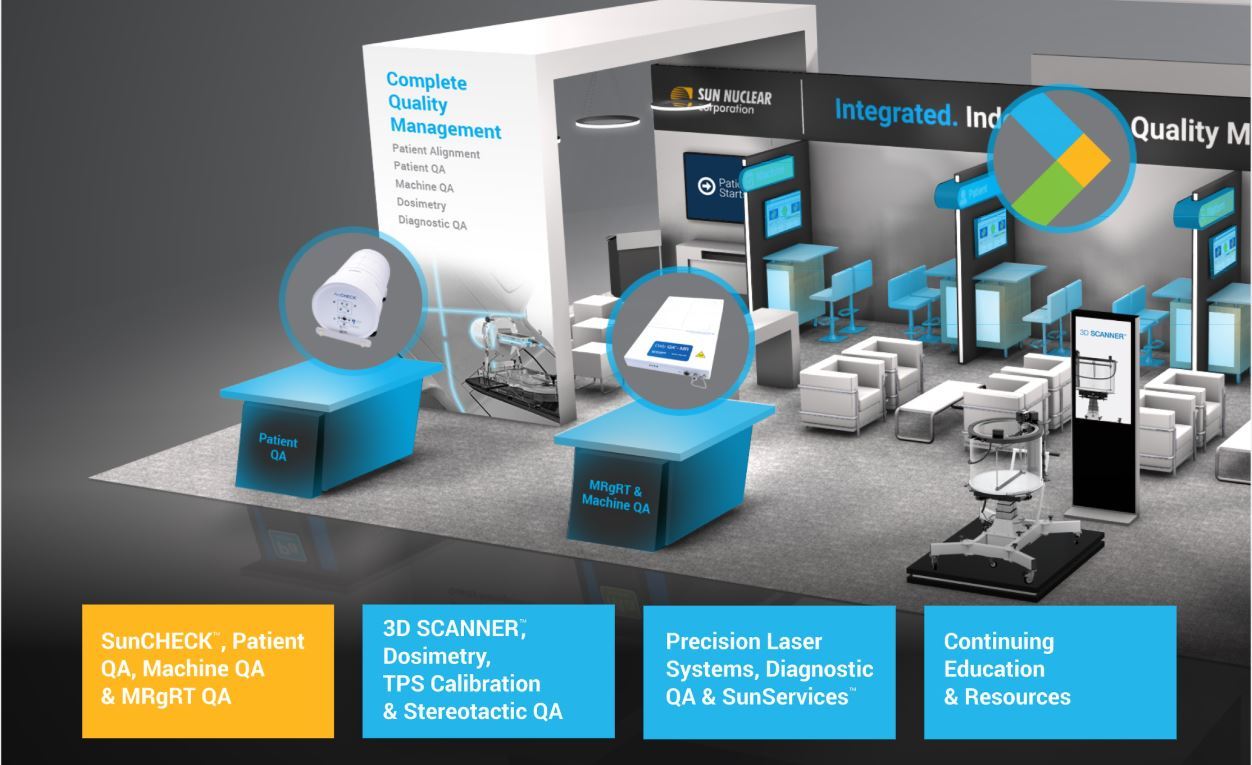 Virtual Booth & Solutions Spotlight
Navigate through our virtual booth for a preview of the latest QA solutions, with quick videos from our subject matter experts and helpful resources.
Click here to get started.
---