With the CT Perfusion Phantom, ensure your CT scanner and perfusion software are providing consistent results.
---
Continuous Improvement for CT Perfusion Programs
Designed to mimic injection of a contrast bolus into a region of interest, the CT Perfusion Phantom generates precise time-attenuation curves (TAC), of differing velocities, to better monitor your CT Perfusion program, and patients.
Benchmark perfusion rates and TACs for each system for better insights into if future measurements show a true change, or if follow-up results are within the precision error of the measurements.
Optimize to Image Gently
Use the dose port to optimize imaging and perfusion protocols and results at the lowest possible dose.
---
Optimize your CT Perfusion program.
---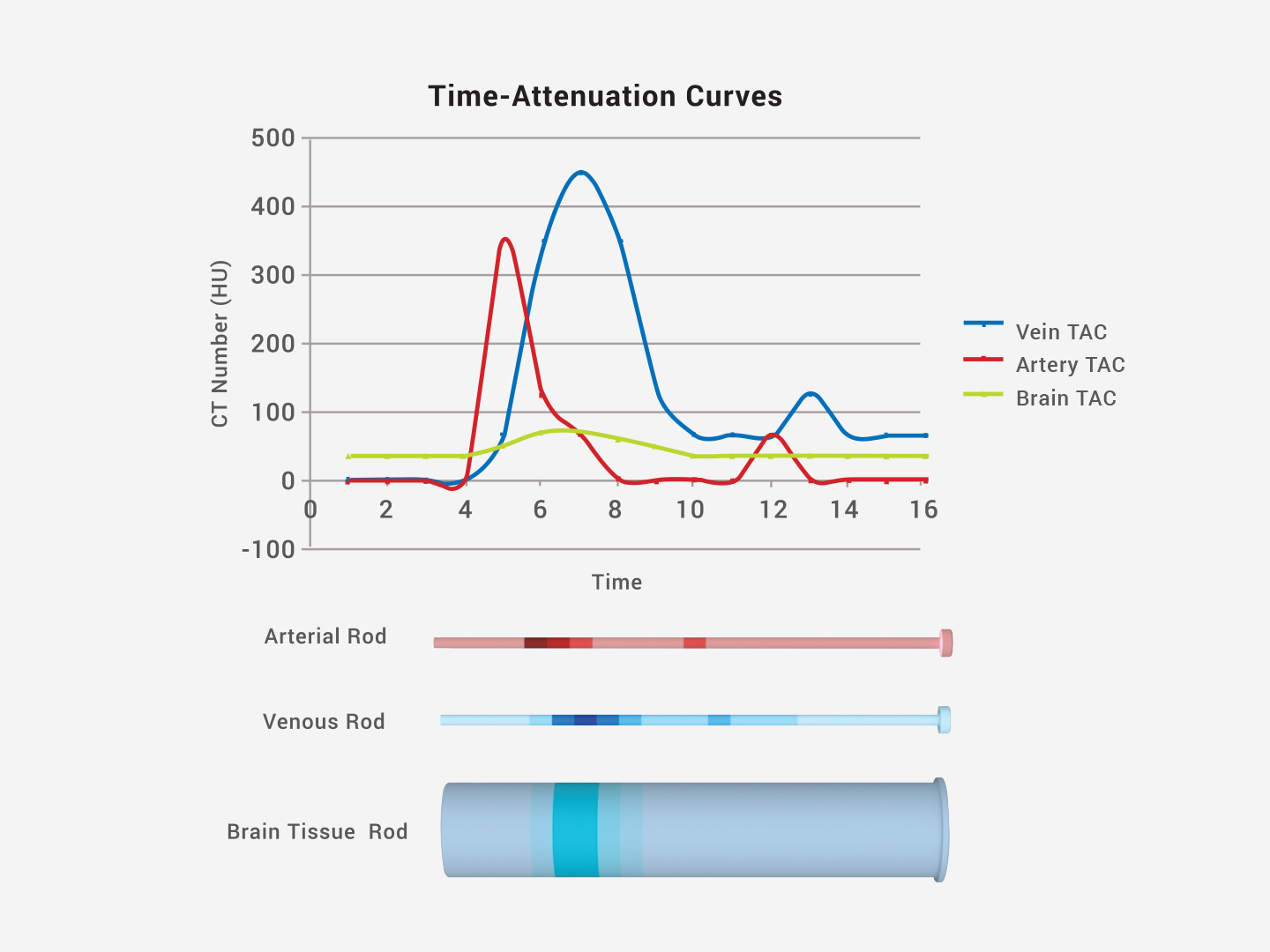 ---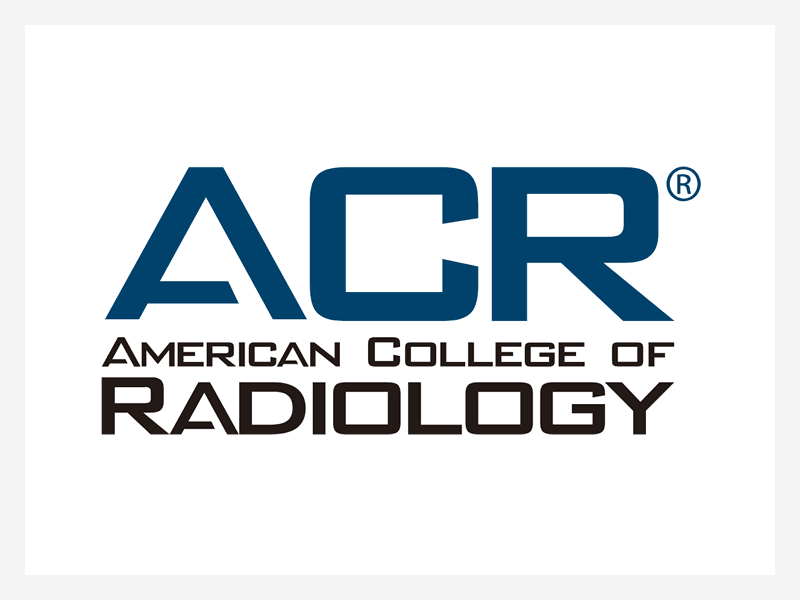 ACR Compliance
Meet ACR CT Perfusion recommendations regarding optimizing technique parameters affecting the radiation dose (kVp, mA and beam collimation) for each scanner type.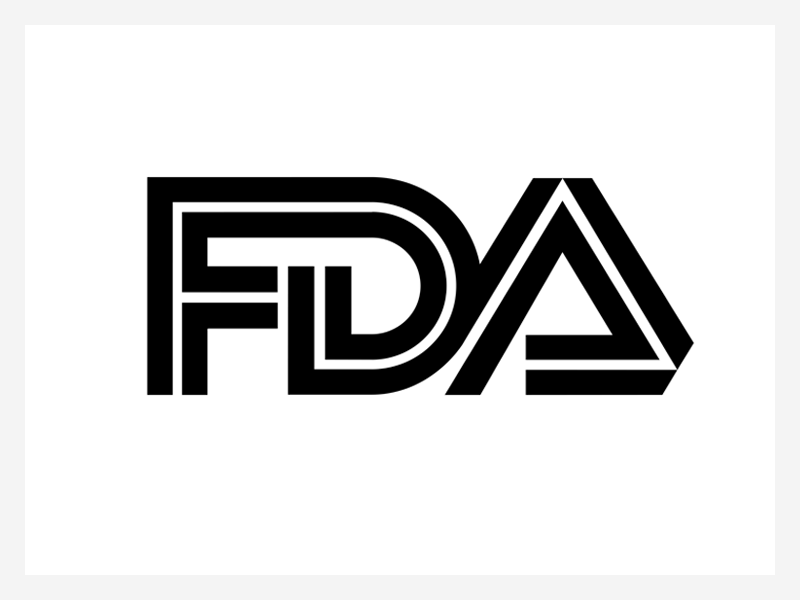 FDA Compliance
Follow FDA recommendations for reviewing radiation dosing protocols for all CT perfusion scans to ensure the correct dose, and implementing and adhering to a QA program for review of default protocols and adherence to approved protocols.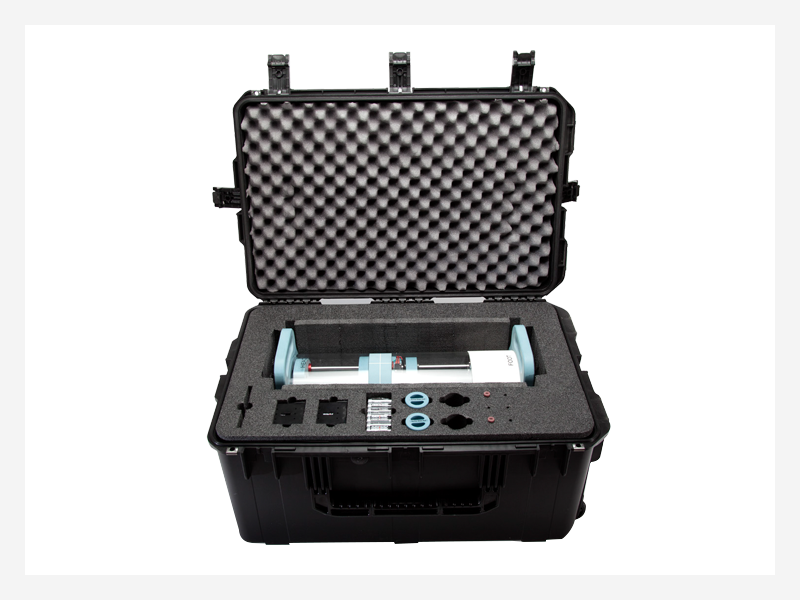 Custom Wheeled Case
Water-tight hard case includes built-in wedges to hold and protect the phantom during transport.
---
---
Device Specifications

Covers and housings

PVC, Acrylic

Dosimetry Port

Standard CT Pencil Chambers up to 12.7 mm (0.5in) diameter

Central Scan Disk

High Equivalency (HE) Brain Mimicking Material

Artery Rod

16 discrete sections of blood and contrast simulating materials to mimic arterial flow rates following a contrast bolus injection

Vein Rod

16 discrete sections of blood and contrast simulating materials to mimic venous flow rates following a contrast bolus injection

Tissue Rods (Qty 2)

HE Brain Mimicking Material of 16 discrete sections of brain tissue to mimic tissue uptake rates following a contrast bolus injection

Velocity settings (mm/second)

1.31, 1.50, 1.75, 2.10, 2.63 +/- 2%

Rod Travel Distance

10.5 cm (4.1 in)

Dimensions (L/ W/H)

55.5 x 25.4 x 30.5 cm (22 x 10 x 12 in)

Power

8 AA batteries (included)

Weight

13.6 kg (29.9 lbs)

More

Less
---