The CT SIM+™ moveable laser system is designed from the ground up to support your PET/CT Simulation workflow. Unmatched precision and accuracy provide enhanced confidence for patient safety.
---
Accuracy at the Patient
CT SIM+ offers accuracy at the patient of +/- 0.5 mm. Laser line widths of ≤0.5 mm for all colors, and industry-leading lengths of ≥4 meters at 3 meters, offer precision and flexibility for your workflow.
Automation & Workflow Optimization
Included RapidSIM™ Software allows seamless laser connectivity to the CT simulation package or TPS and is compatible with all major third-party systems. RapidSIM reads coordinates and directs lasers for accurate identification of the patient marking and treatment location.
Meet TG-66 Requirements
CT SIM+ supports testing as required by AAPM Task Group 66.
---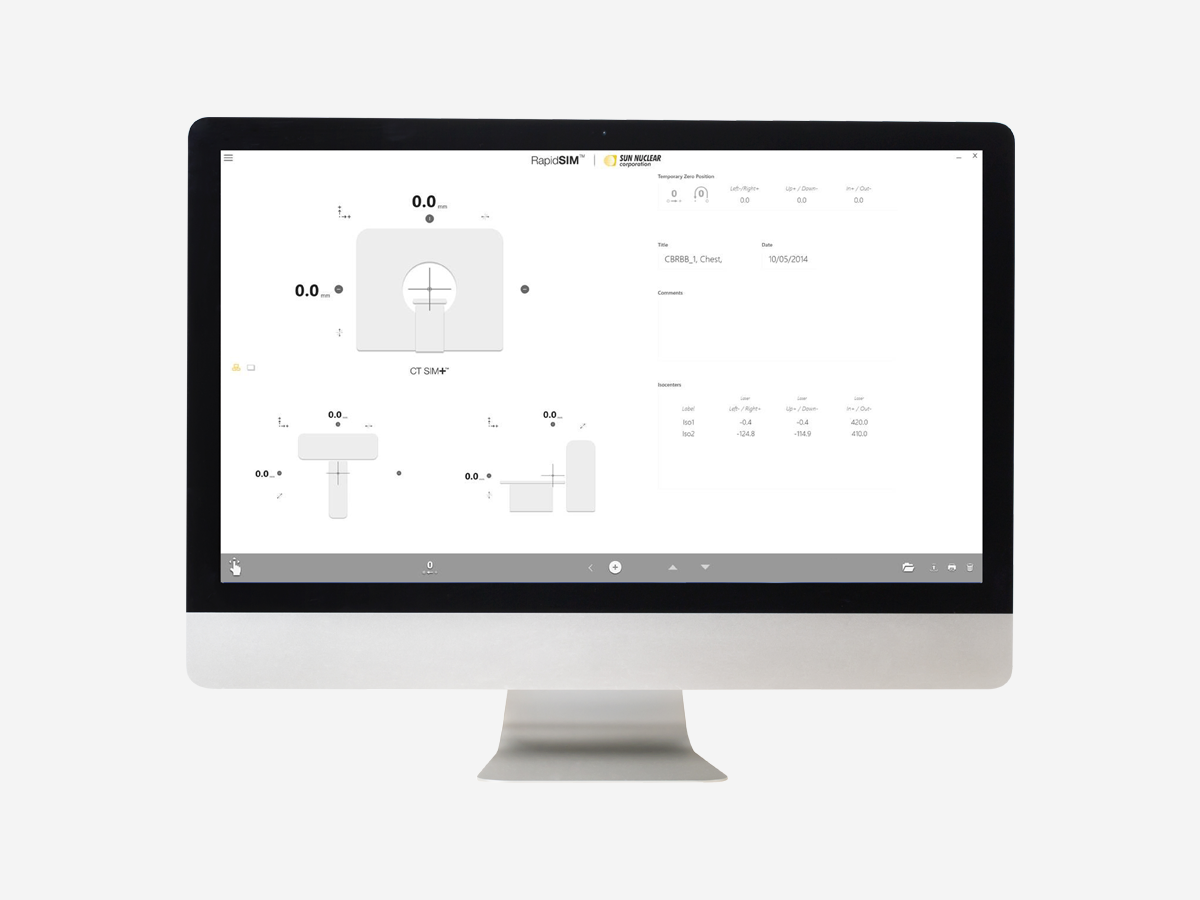 Flexible Levels of Software Automation
RapidSIM supports varying levels of automation based upon your needs:
IsoDRIVE™ mode retrieves TPS coordinates and automatically moves the lasers into position. The IsoLOCK™ feature provides visual confirmation the lasers are at the requested position within 0.5 mm.
DICOM mode allows single point selection, driven by the user.
Manual mode allows the user to manually enter coordinate information.
---
---
See how CT SIM+ seamlessly fits into your workflow.
---
"We have specifically matched our PET CT with the treatment table, so we can scan and do patient setup the same way for treatment. Building on the advantages of that setup, a good laser system like the CT SIM+ supports our workflow productivity efforts so it is easier for us to perform the markings we need throughout image fusion, marking the isocenter, helping inform the physician on which treatment modality to use, and importantly throughout the treatment course."
Stephen Wang, Ph.D.

Chief Assistant Professor – Radiation Oncology UPMC Hillman Cancer Center
---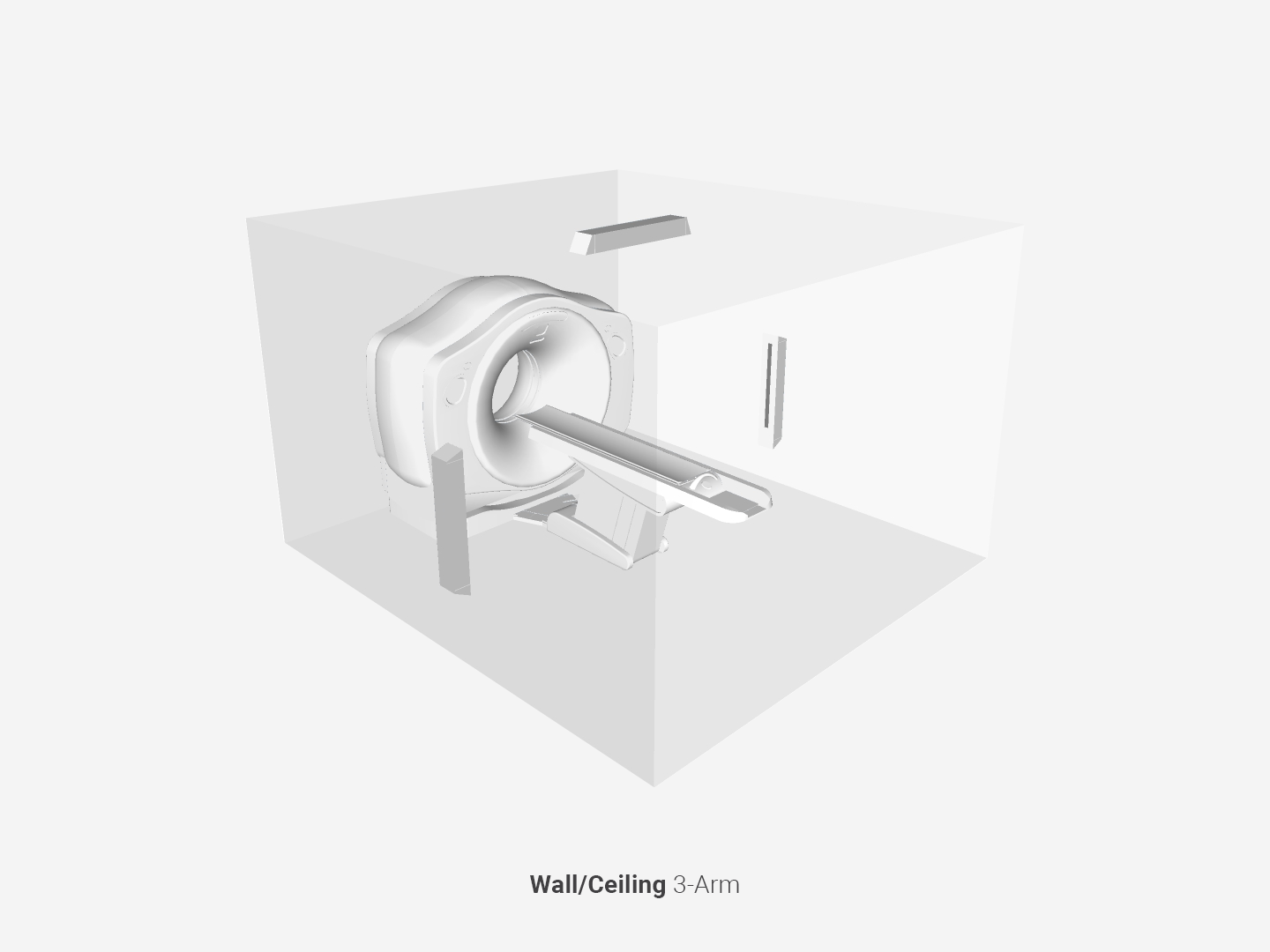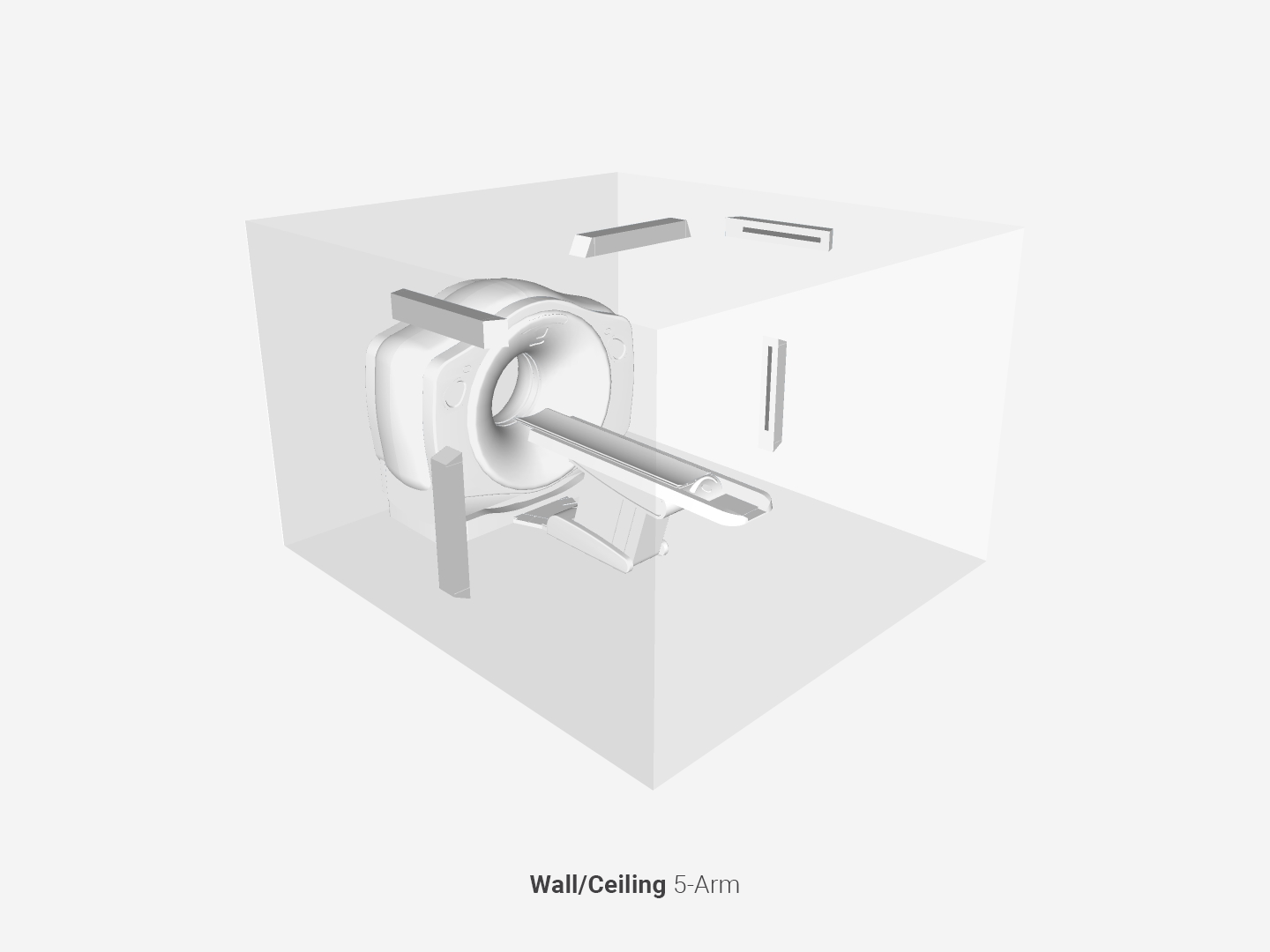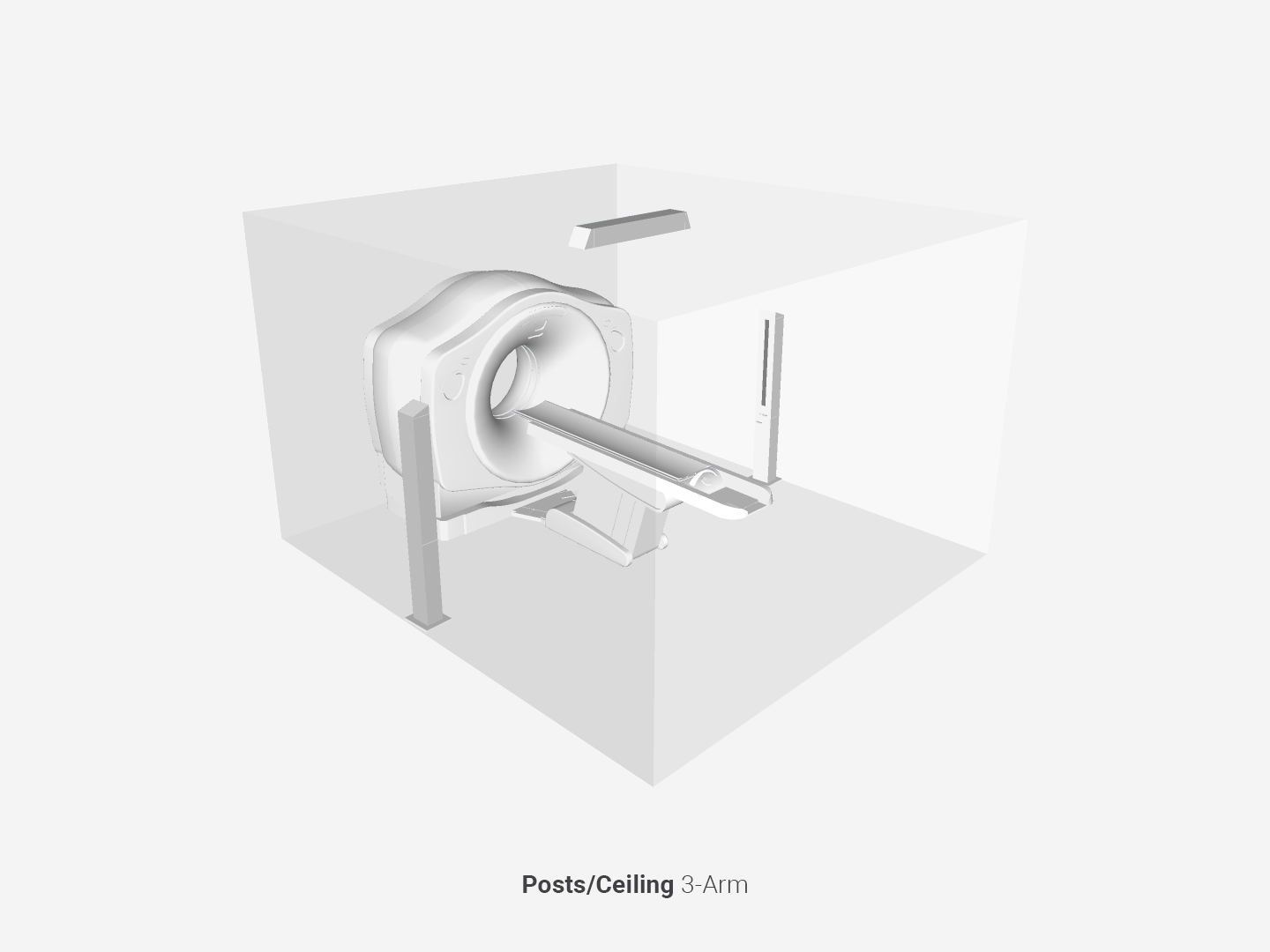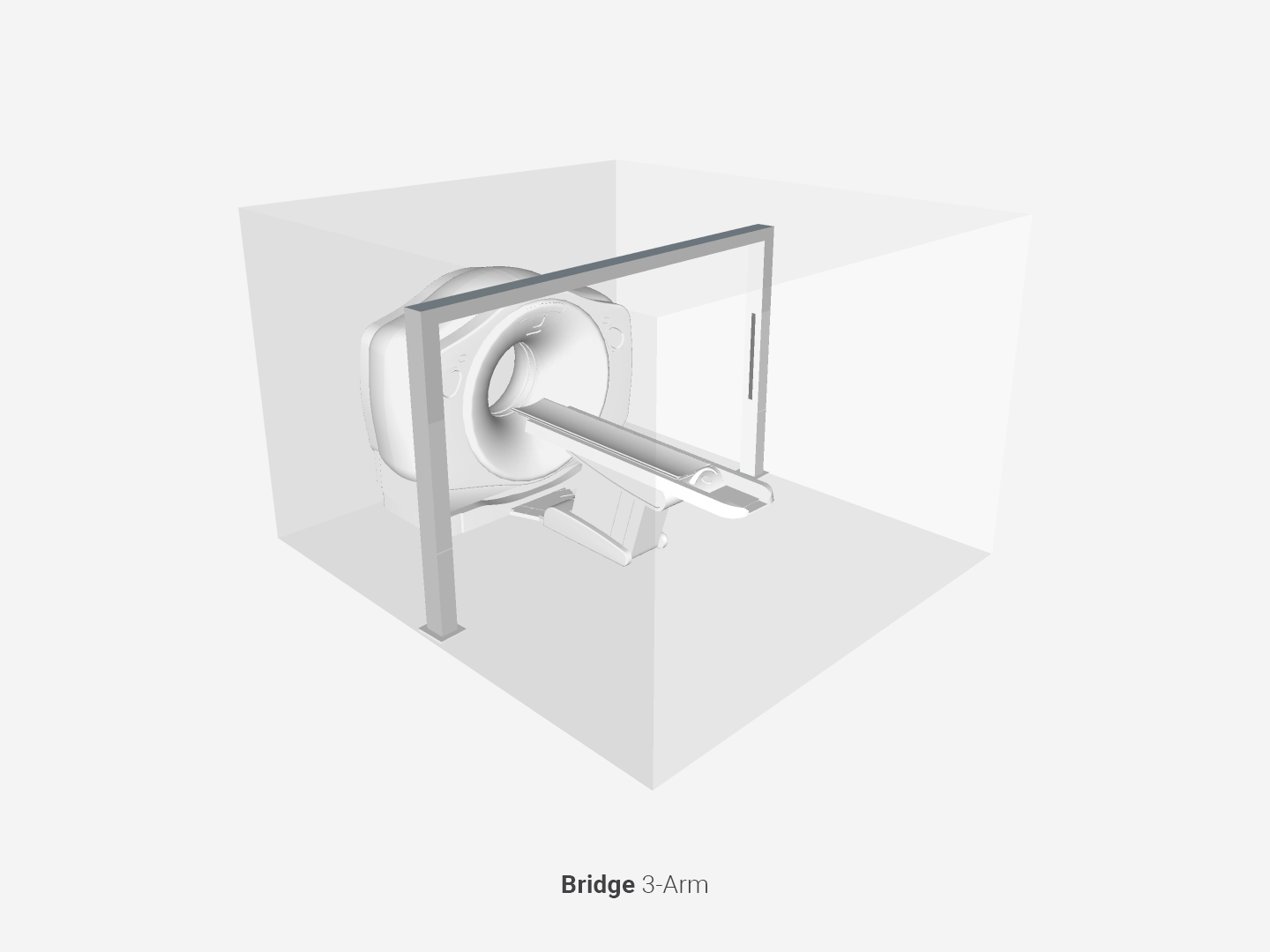 ---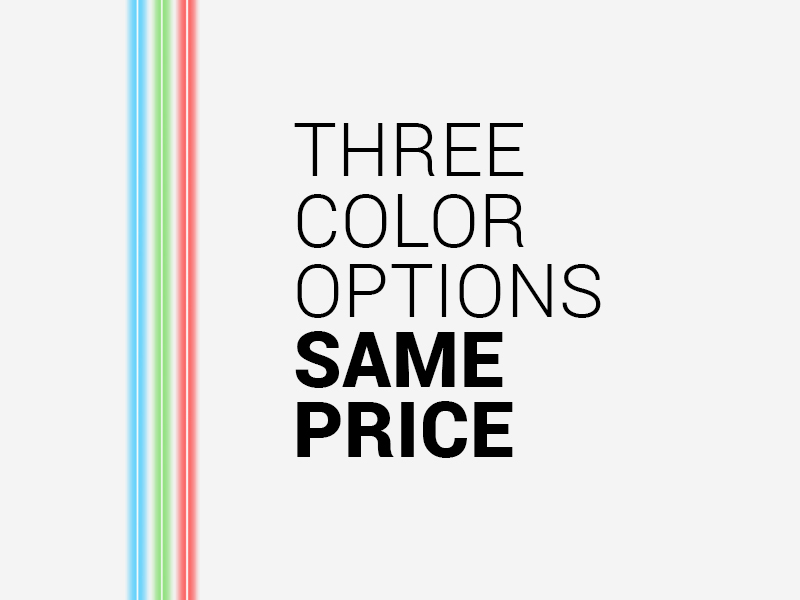 Three Color Options
Red, green, or blue laser wavelengths are available – all at the same price.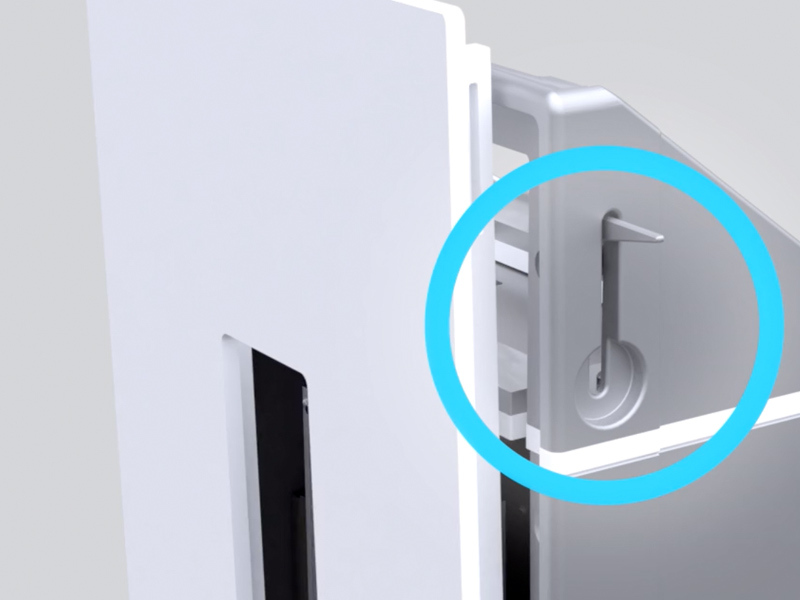 Tool-Free Access
Quickly release the cover by lifting two latches on either side of the unit — no tools needed — for easy mechanical adjustment and maintenance.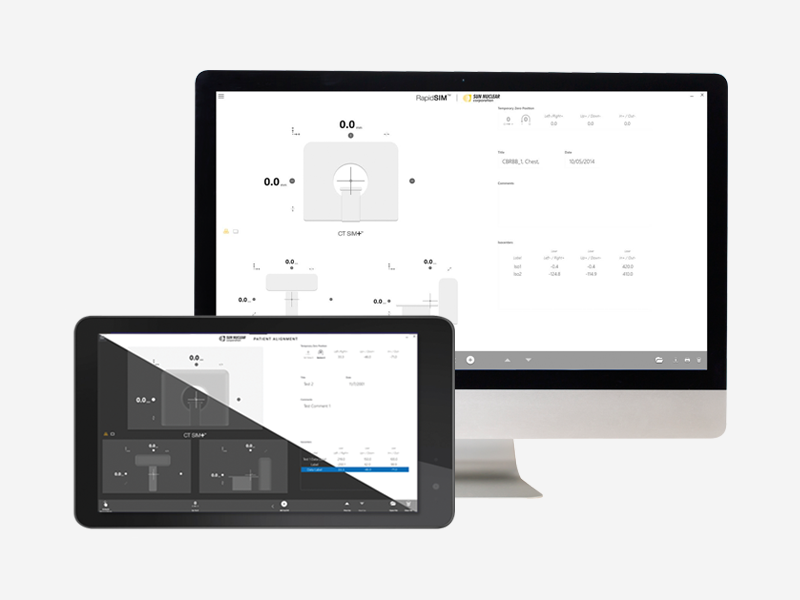 Workflow-Compatible Software
A touchscreen monitor and handheld tablet create redundancy and ease of workflow when moving in and out of the room.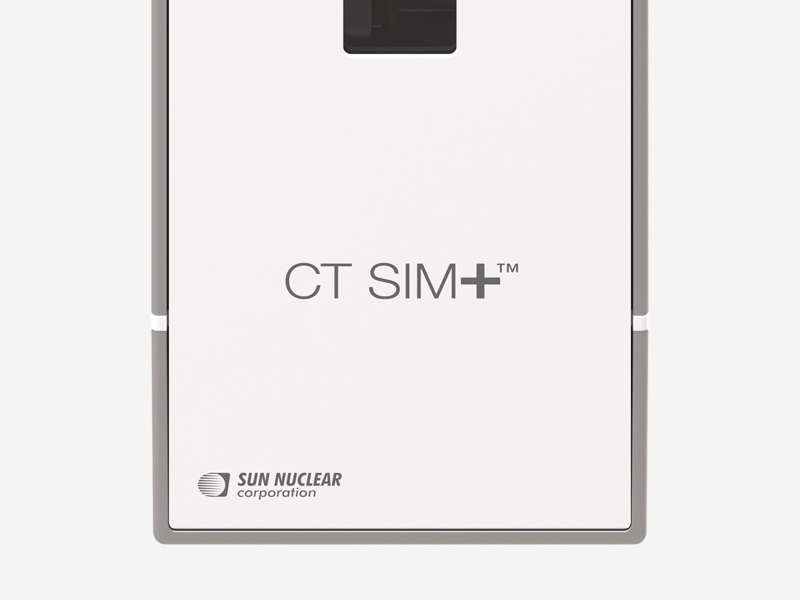 Smart, Reliable Housing
Integrated anti-reflection window and surfaces eliminate refraction or reflections, and reinforced aluminum body enables easy installation and reliability.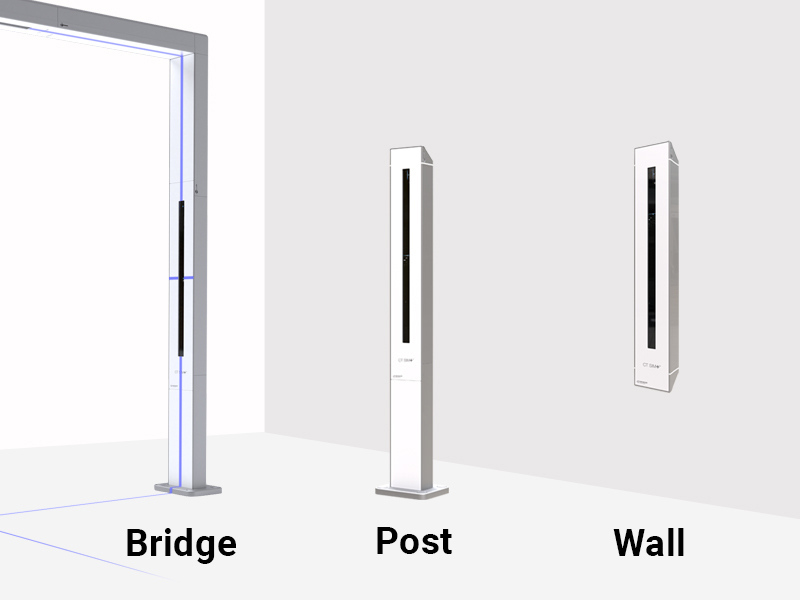 Configuration Flexibility
3-arm or 5-arm configurations are available for wall/ceiling, posts, and bridge, or custom configurations can be accommodated based on room size and layout.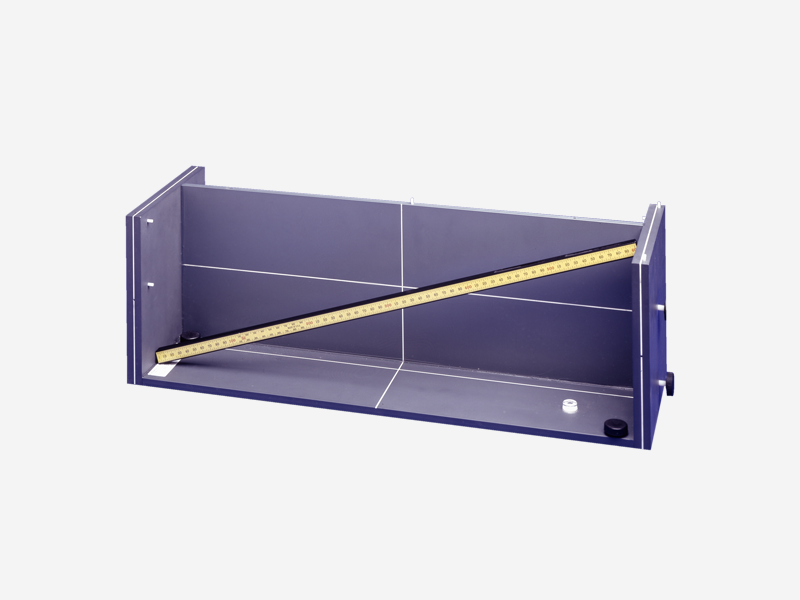 Laser Alignment Phantom
Included phantom enables daily verification of the CT imaging plane and monthly checks of laser alignments, in support of TG-66 requirements.
---
A predictable patient marking workflow is achievable with CT SIM+.
---

Clinical / Technical Notes
---
Laser Output

Power (mW)

<1.0

Range

Up to 6 m

Line Width

≤0.5 mm for all colors @ 4 m

Line Length

≥4 m @ 3 m

Available Colors

Wavelength 635 nm Red

Wavelength 515 nm Green

Wavelength 450 nm Blue
Mechanical

| | |
| --- | --- |
| Length of Travel | 70 cm |
| Mechanical Resolution | 0.02 mm |
| Projected Laser Accuracy at the Patient | ±0.5 mm at 3.0 m |
Dimensions

| | | | |
| --- | --- | --- | --- |
| | Wall | Post | Bridge |
| Length (cm) | 119.1/46.9 | 177.0/69.7 | 253.9/100.0 |
| Width (cm) | 20.1/7.9 | 20.1/7.9 | 26.7/10.5 |
| Depth (cm) | 11.9/4.7 | 11.9/4.7 | 11.9/4.7 |
Power Requirements

| | |
| --- | --- |
| Voltage | 110/240 VAC (auto-select) |
Wireless Connectivity

| | |
| --- | --- |
| Wi-Fi | 802.11 b/g/n |
Certifications
Complies with Center for Devices and Radiological Health regulations 21 CFR 1040 for Class II lasers and all CE requirements
Certified to: IEC 60601 (Safety); IEC 60825-1 (Laser). 510(k) clearance (K152303). ISO13485 certified medical device manufacturer.
---