Solid Water® HE is a durable water equivalent phantom for photon and electron energy measurements. Water equivalence within 0.5% for therapeutic and diagnostic energy ranges ensures high precision.
---
Unmatched Water Equivalence
Solid Water HE mimics true water within 0.5%, supporting accurate calibration for radiotherapy beams.
Verified Uniformity
Exceptional uniformity is achieved through a patent-pending manufacturing process using nanosphere technology, and quality control testing of each slab on a CT machine before shipment.
---
Most sizes of Solid Water HE in stock for prompt delivery.
---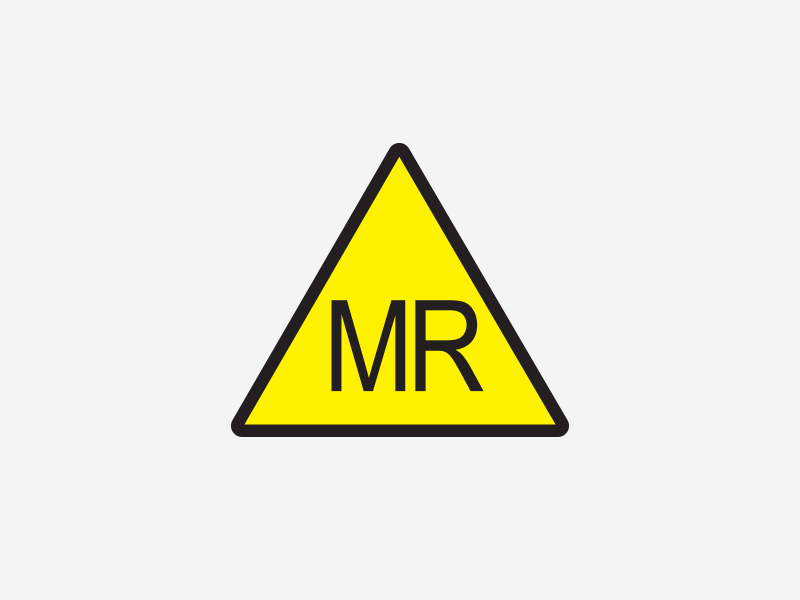 MR-Ready
Solid Water HE is MR-compatible for departments practicing MRgRT.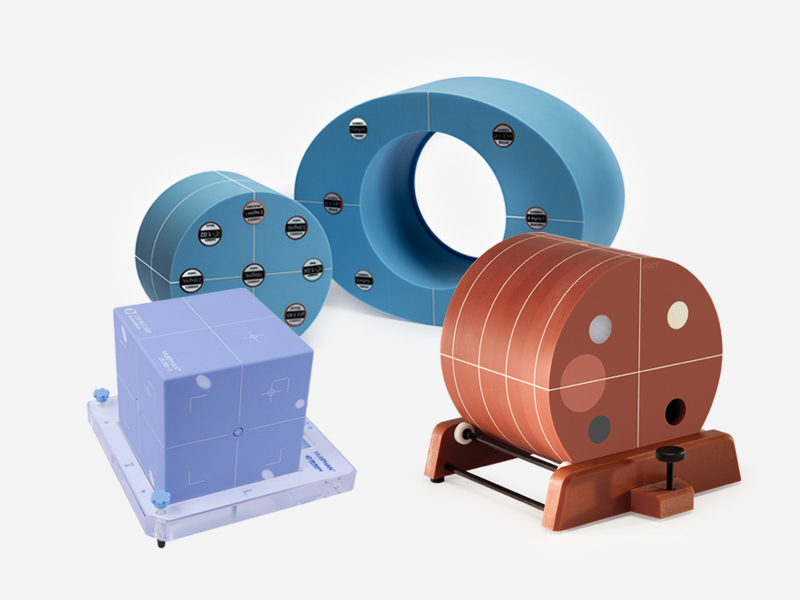 Foundational Material
High water equivalence makes Solid Water HE a definitive base material for many of our Diagnostic and RT solutions.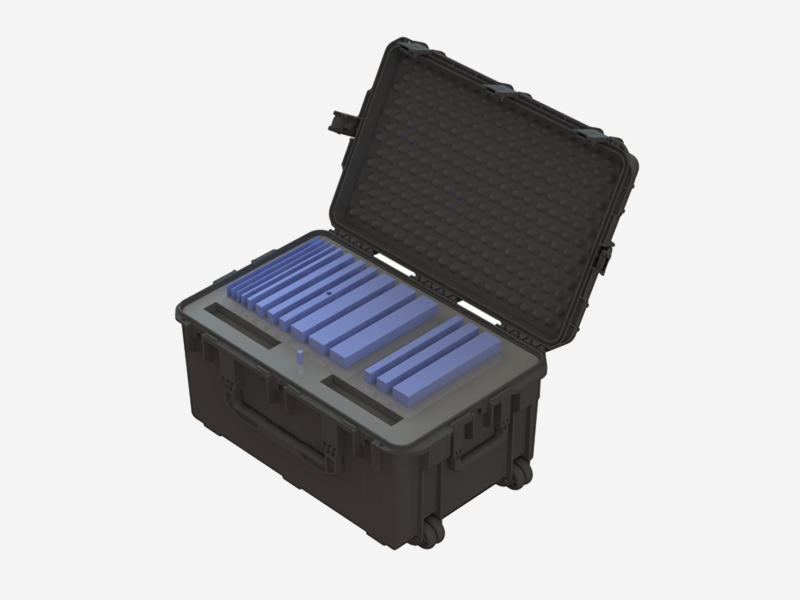 Kit Options
Thirty cm or twenty cm slab kits, designed to fit MapCHECK® 3 and IC PROFILER™, are available for measuring output with a wide range of energies. A custom wheeled case is included.
---

Clinical / Technical Notes

Downloads
---
Depth Ionization Relative-to-Water

| | |
| --- | --- |
| Photons | 1.000 +/- 0.005 |
| Electrons | 1.000 +/- 0.005 |
Density

| | |
| --- | --- |
| Mass Density (g/cm3) | 1.032 +/- 0.005 |
| Electron Density (e-/cm3 NA) | 0.557 +/- 0.001 |
| Solid Water HE / Water Electron Density Ratio | 1.000 +/- 0.005 |
Standard Sizes Available

30 cm x 30 cm

0.1 cm, 0.2 cm, 0.3 cm, 0.5 cm, 1.0 cm, 2.0 cm, 3.0 cm, 4.0 cm, 5.0 cm, 6.0 cm

40 cm x 40 cm

0.2 cm, 0.3 cm, 0.5 cm, 1.0 cm, 2.0 cm, 3.0 cm, 4.0 cm, 5.0 cm

30 cm x 35.2 cm*

0.5 cm, 1.0 cm, 2.0 cm

35.3 cm x 36.7 cm**

0.2 cm, 0.3 cm, 0.5 cm, 1.0 cm, 2.0 cm, 3.0 cm, 4.0 cm, 5.0 cm

*MapCHECK®3
** IC PROFILER™
Optional 30-cm Slab Phantom Kit

Quantity

Thickness

1

0.1 cm

2

0.2 cm

1

0.5 cm

1

1.0 cm

3

2.0 cm

1

3.0 cm

1

4.0 cm

3

5.0 cm

Total

30.0 cm

More

Less
Optional 20-cm Slab Phantom Kit

Quantity

Thickness

1

0.1 cm

2

0.2 cm

1

0.5 cm

1

1.0 cm

2

2.0 cm

1

4.0 cm

2

5.0 cm

Total

20.0 cm

More

Less
---