There are a multitude of CT imaging systems, spanning the diagnostic and radiation therapy spaces. This breadth has been a challenge for QA because of the different performance characteristics of these systems. With IQphan, a single phantom addresses QA across the range of specifications of different CT scanners, enabling you to gain more QA information than may be available with other phantoms.
---
Comprehensive Image Quality Phantom
With IQphan, users can perform QA across CT imaging systems, from sophisticated diagnostic scanners to cone beam to on-board radiotherapy systems. A combination of modules supports a robust variety of tests.
Automated Analysis
Use IQphan with RapidCHECK™ Image Quality Analysis software for exacting CT imaging quality testing, with quick, consistent analysis.
---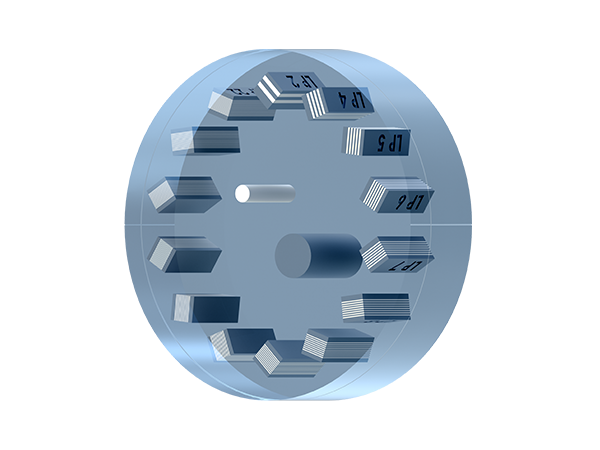 High-Contrast Resolution Module
Designed for manual and automated analysis, this module features high-resolution line pairs, large 3D patterns that are easy to visualize, and robust data analysis in the RapidCHECK software.
All line pair targets oriented 45° to radial line for a consistent balance between radial and circumferential resolution
Includes high resolutions up to 22 lp/cm
Designed for automation: Includes solid samples of resolution materials for accurate results during software analysis¹
Zinc high-contrast material provides visibility without over-ranging scanners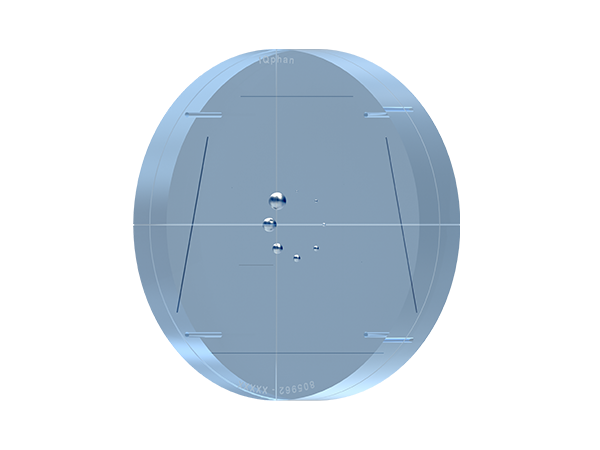 Slice Thickness & Geometric Evaluation Module
Multiple wire-ramp materials and diameters enable this module to analyze slice thickness on scanners ranging from diagnostic CT to CBCT and MVCT.
Measure slice thickness with two opposed pairs of wire ramps, one pair thinner and one pair thicker
Enables Modulation Transfer Function with one-off vertical wire
Check geometric accuracy with a set of 8 acrylic spheres
Perform MTF measurements with BB's of two different sizes
Robust across a wide range of CT systems, from diagnostic to RT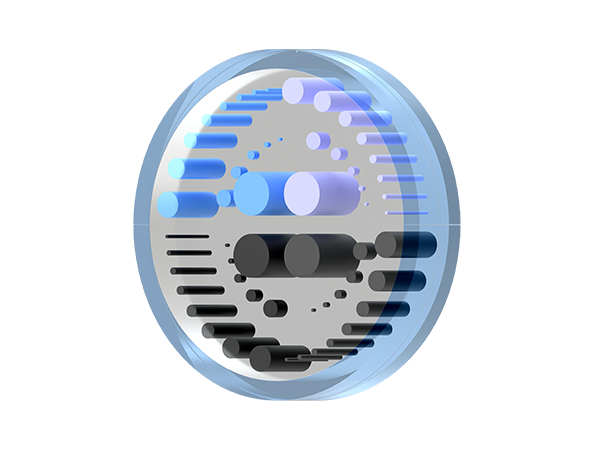 Low-Contrast Detectability Module
Finally, a low-contrast test that works for radiation therapy systems as well as diagnostic CT. Challenge your high-end systems with 0.3% and 0.6% contrasts. Test your radiation therapy CT systems with body-like contrasts of 1.0% and 2.0%, in sizes ranging from 2.0 to 25.0 mm.
Evaluate Low Contrast Detectability at four different contrast levels: 0.3%, 0.6%, 1.0%, and 2.0% (3 HU, 6 HU, 10 HU, and 20 HU)
Sizes of each contrast object range from 2 to 25 mm
Low-Z density-based contrasts
The four precisely formulated contrast levels use density variations of low-Z materials for consistency across CT energies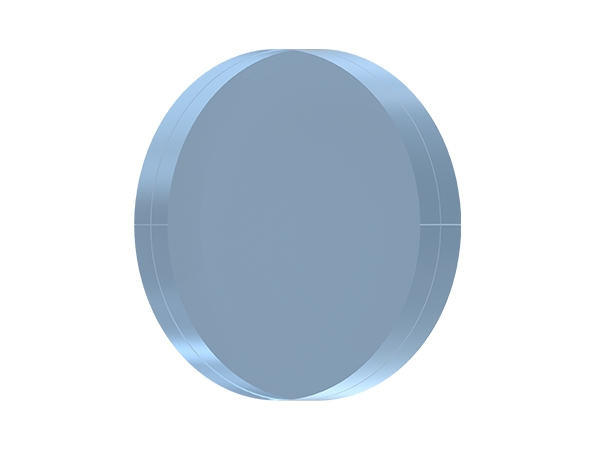 Uniformity Module
Assess noise and uniformity in our HE CT Solid Water material.
Measure uniformity and noise
Constructed of HE CT Solid Water for unparalleled water equivalency across the energy spectrum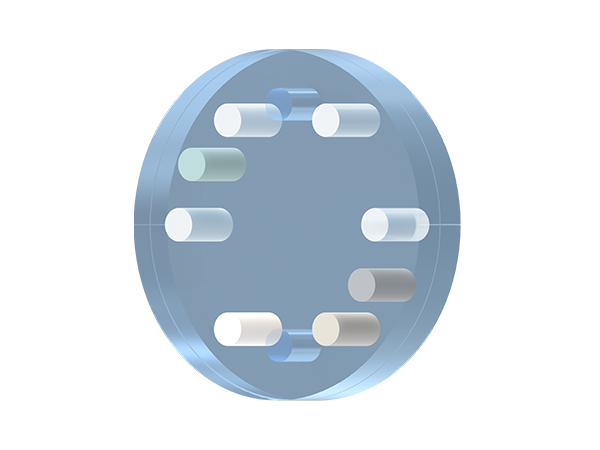 HU Module
Test the consistency of known HU materials and measure the effective energy of the scan.
12 material samples
Materials include Tissue-Mimicking Materials (TMMs) as well as commonly referenced plastics
Bone is not just dense plastic; TMMs include higher-Z materials that can improve calibrations and effective energy measurements
---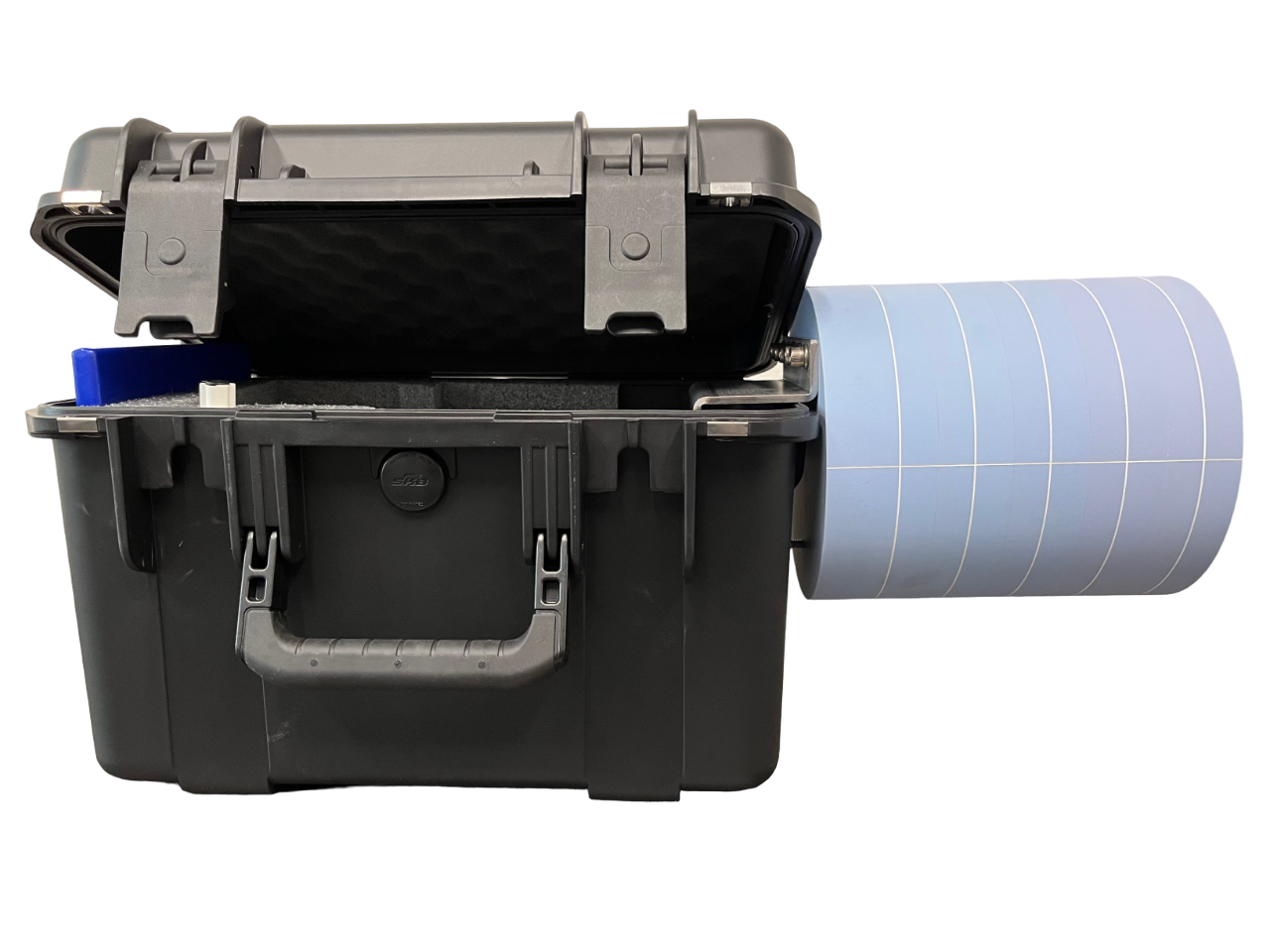 ---
---
High-Contrast Resolution Module Specifications

Material

HE CT Solid Water®

Diameter

20.0 cm (7.9 in)

Length

A 4.0 cm (1.57 in) measurement region plus 2.0 cm on the end for mounting and scatter equilibrium

Resolution Pattern Size

1.5 cm x 1.0 cm x 4.0 cm

Resolutions Tested

2,4,5,6,7,8,9,10,12,14,16,18,20,22 lp/cm

Automated Analysis

Solid material samples improve computational analysis

Features

Large 3D pattern sizes enable robust evaluation

Contrast Material

Zinc

More

Less
Slice Thickness & Geometric Evaluation Module Specifications

Material

HE CT Solid Water®

Diameter

20.0 cm (7.9 in)

Wire Ramps

2x Tungsten wire, 0.15 mm diameter, and 2x Stainless Steel wire, 0.635 mm diameter

MTF BB's

1 - 0.18 mm; 2 - 0.28 mm

Geometric Evaluation

Four air holes, 125 mm apart

MTF Wire

Tungsten wire, 5 degrees off-vertical, 0.05 mm diameter

Acrylic Spheres

1.0, 1.5, 2.0, 3.0, 4.0, 6.0, 8.0, and 9.5 mm diameter

More

Less
Low-Contrast Detectability Module Specifications

Material

Epoxy interior, with a shell of our new HE CT Solid Water®

Diameter

20.0 cm (7.9 in)

Length

4.0 cm (1.57 in)

Contrast Levels

0.3% (3HU), 0.6% (6HU), 1.0% (10HU), 2.0% (20 HU)

Sizes at Each Contrast

2, 3, 4, 5, 7, 9, 12, 15, and 25 mm

Sub-slice Contrasts

2, 3, 5, 7, and 10 mm (cylinder diameter and length), at each contrast level

More

Less
Uniformity Module Specifications

| | |
| --- | --- |
| Material | HE CT Solid Water® |
| Diameter | 20.0 cm (7.9 in) |
| Length | 4.0 cm (1.57in) |
HU Module Specifications

| | |
| --- | --- |
| Base Material | HE CT Solid Water® |
| Diameter | 20.0 cm (7.9 in) |
| Length | 4.0 cm (1.57in) |
| Insert Materials | 2x HE CT Solid Water, HE Inner Bone, HE Cortical Bone, Acrylic, Polystyrene, LDPE, PMP, Teflon, Delrin, 2x Air |
---