SRS MapCHECK® removes film — and subjectivity — from stereotactic QA, and offers efficient, electronic Patient QA and end-to-end testing.
---
SRS MapCHECK supports conventional linacs, CyberKnife® Systems, Varian HyperArc™ Systems, and vertex delivery beams to help prevent treatment errors.
Moving Beyond Film
SRS MapCHECK takes the place of film and expedites the workflow for time-sensitive patient QA. It's a consistent, easy-to-maintain method for high-density absolute dose measurements.

Irradiate from Any Angle
With the StereoPHAN, SRS MapCHECK uses a patented technique to account and correct for angular dependence, and pairs that with field size and pulse rate corrections to ensure accurate dose measurements from any angle, including vertex fields.

Flexibility, Speed, Accuracy, as if Verified by Film
Proven to efficiently detect output factor, MLC, and grid size errors, SRS MapCHECK prevents the most common sources of SRS treatment errors.
NEW in SNC Patient v8.4
Our latest software update introduces the QA Setup Tool, providing guidance for ideal setup of Single-Isocenter Multiple-Target (SIMT) plans, and simplified shifts for occasional larger fields. See demonstration >


---
"This [array] gives us high-quality patient QA in minutes rather than hours and significantly enhanced patient throughput."
Brett Miller, University of Tennessee Medical Center
---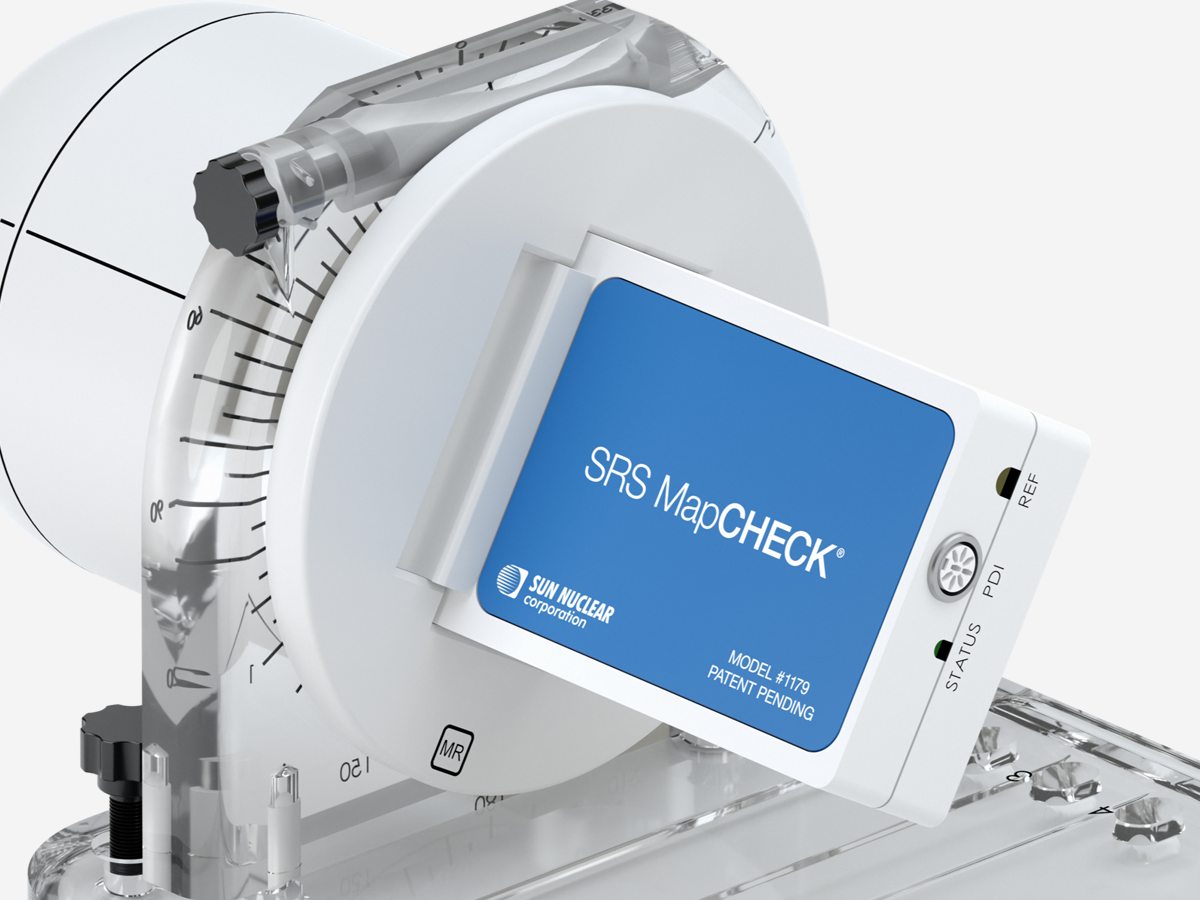 Go from 300 Minutes to 10 Minutes
With SRS MapCHECK, the whole process takes just 10 minutes:
Insert the SRS MapCHECK into the StereoPHAN™.
Deliver the beam.
Compare absolute planar dose to the TPS plan.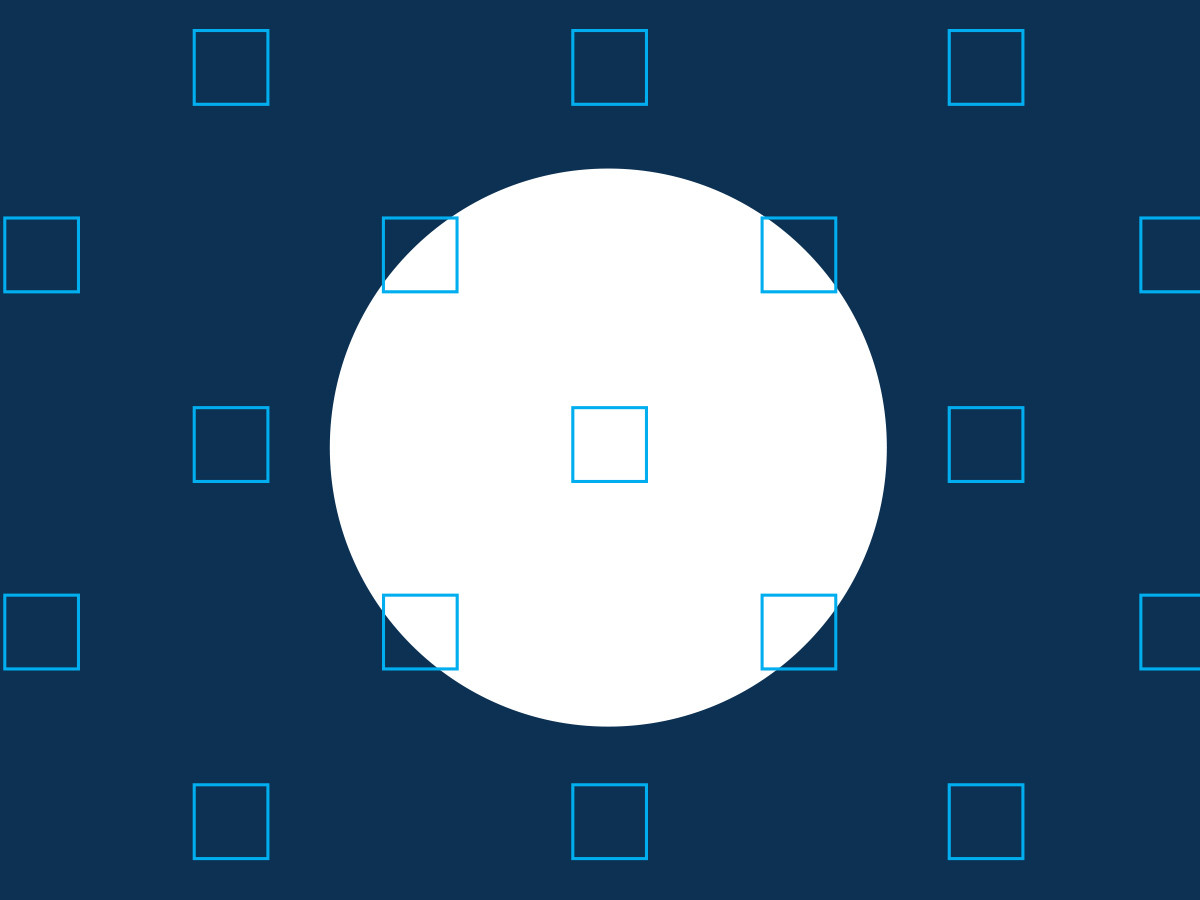 Measure Fields as Small as 5 mm

The 2.47 mm detector spacing in SRS MapCHECK provides 5 detectors within a 5 mm field, enabling field size measurements as small as 5 mm — a historical clinical challenge.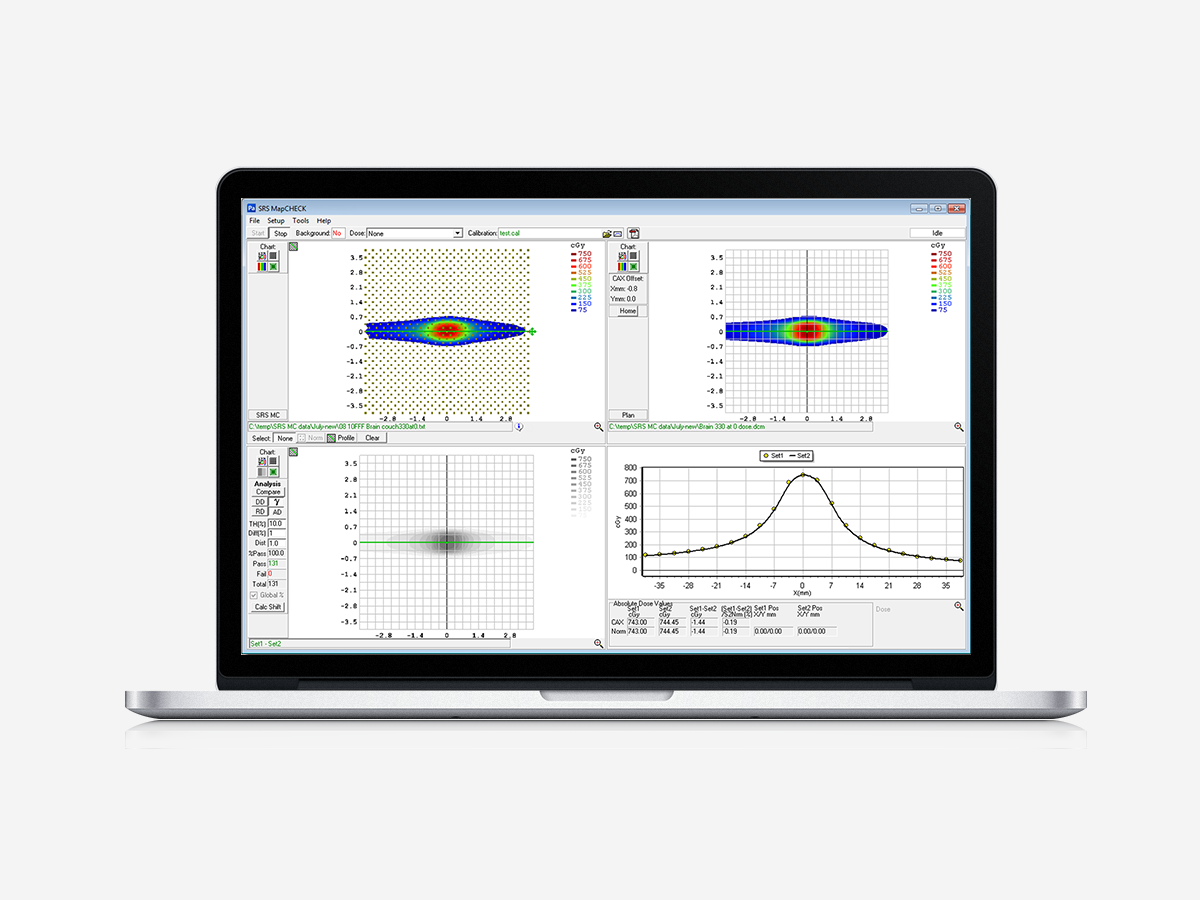 Real-Time Results
With SNC Patient™ software, SRS MapCHECK provides immediate, accurate results. No trips back and forth into the room, and no time to wait for film to develop.
Import the QA plan, and SNC Patient compares the dose distribution of the treatment plan file to the actual measured values (absolute and relative dose).
---
CLINICAL NOTE
Smaller, High Density Arrays vs. Larger, Lower Density Arrays for Stereotactic QA
Performing patient-specific stereotactic QA on plans with multiple targets and a single isocenter can be complex. Radiation therapy teams rely on arrays to ensure treatments will be delivered as expected. This clinical note explores the importance of detector density in arrays for measuring stereotactic patient QA.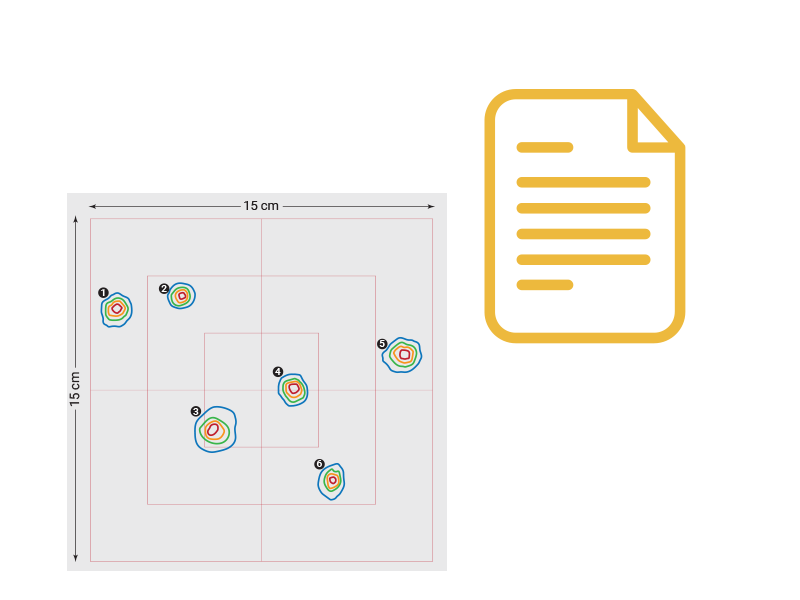 ---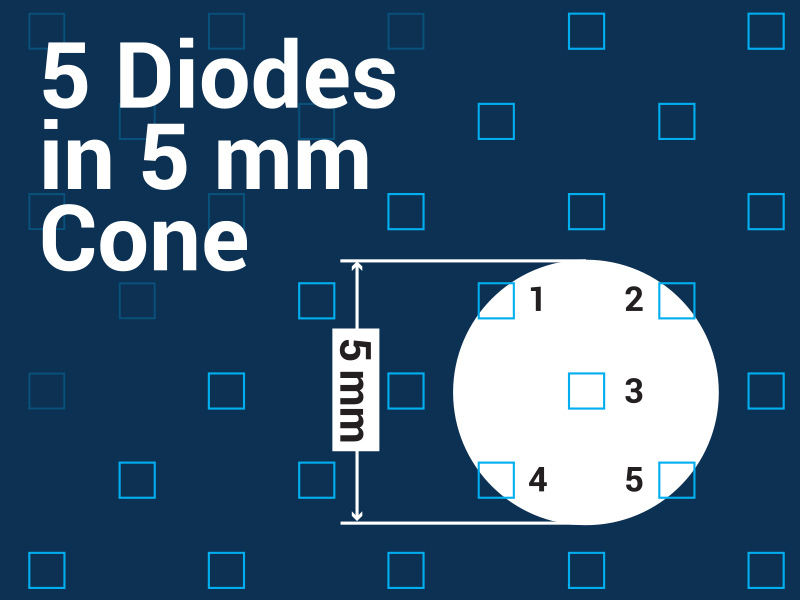 Unmatched Detector Resolution
Detector Spacing and Resolution measures field sizes down to 5 mm (5 diodes in 5 mm cone).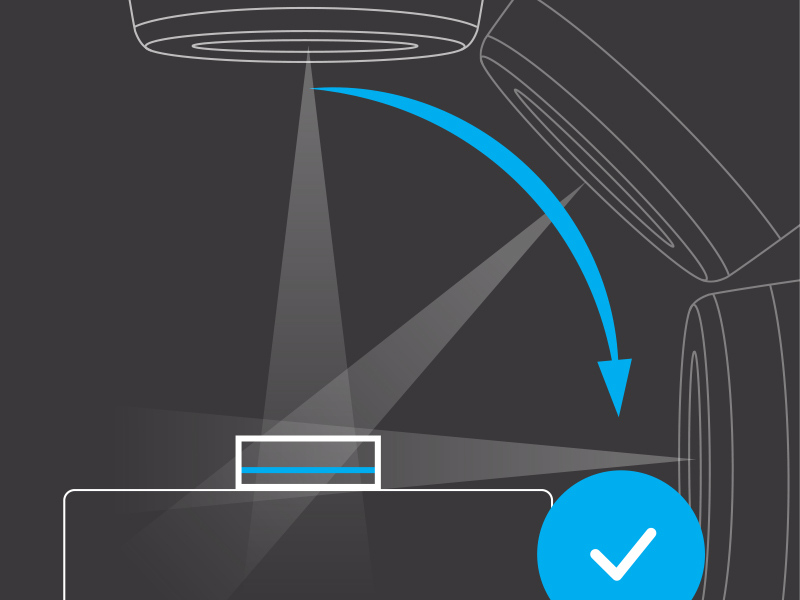 TG-218 Angular Dependence Support
Within SNC Patient™ software, patented, robust angular corrections detect and adjust for translational offset between compared datasets with precision of 0.1 mm. The results are in line with film, meeting the TG-218 requirement that angular dependencies be accounted for in 2D arrays.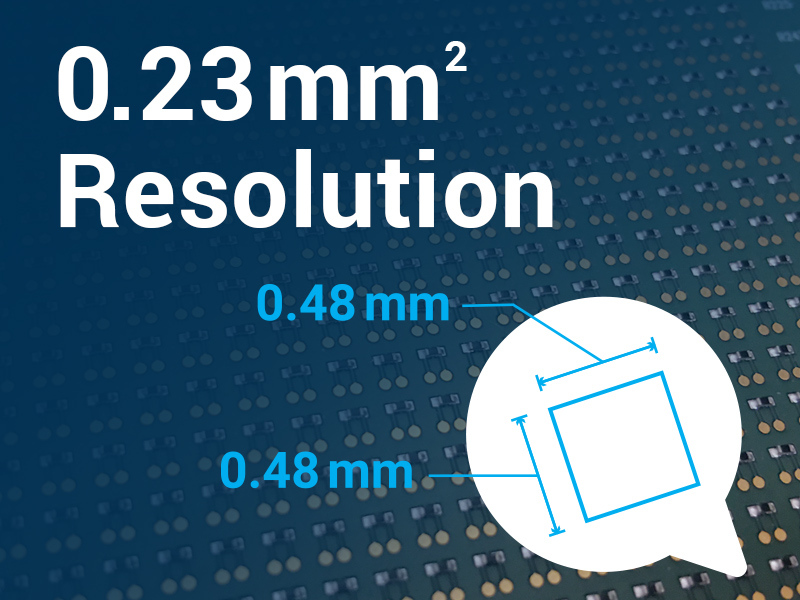 TG-101 Support
To minimize volume averaging errors, TG-101 suggests that SRS measurements should be performed with a detector <1mm. SRS MapCHECK supports this requirement with detectors well under the limit.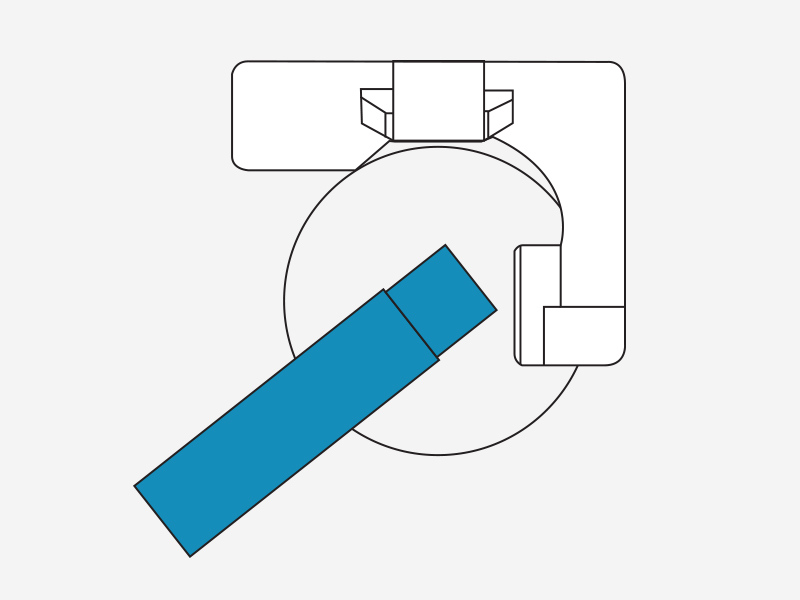 Couch Kick Compatible
Optimization-based Calculation Shift algorithm supports co-registering measurements to patient planned dose with 6 degrees of freedom.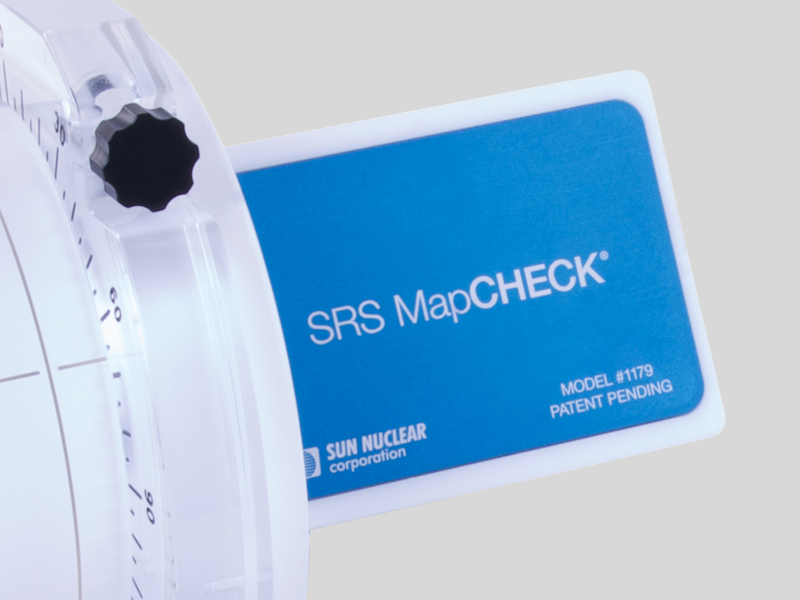 Quick, Reproducible Measurements
SRS MapCHECK has no warm-up period and uses its own diodes to determine gantry angle of measurement – no additional electrometer or inclinometer required.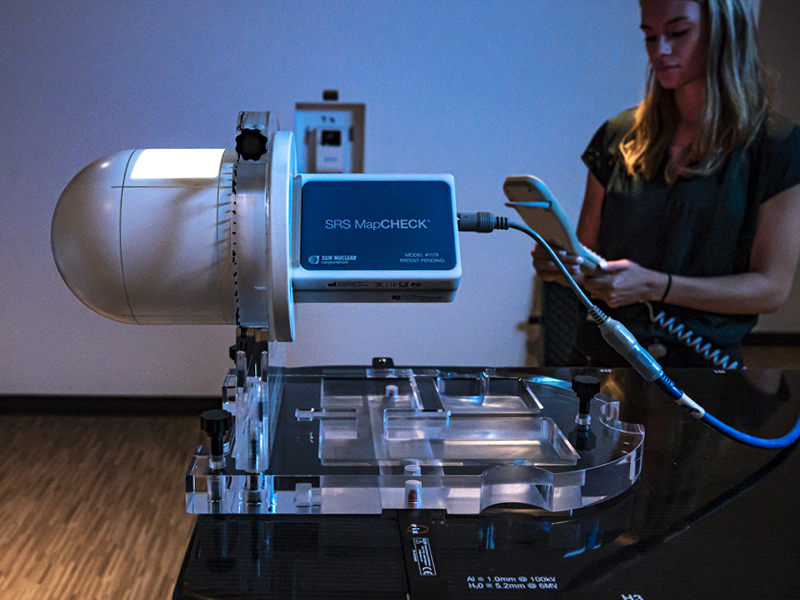 Easy Stereotactic Program Commissioning
For departments adopting SRS/SBRT, SRS MapCHECK is a proven, published, easy method for absolute planar dose measurements. The StereoPHAN enables rotation and measurement across different dose planes.

---
Start saving time on your SRS QA.
---

Niigata City General Hospital
Niigata, Japan
Implement a new SBRT program for measuring beam profiles and performing patient-specific QA with accuracy and efficiency.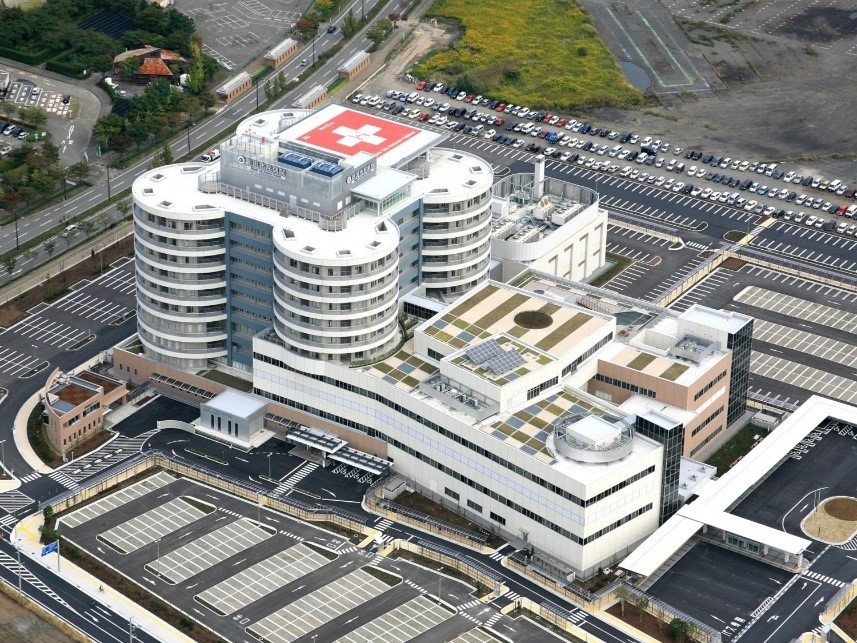 ---
---
Device Specifications

Detector Type

SunPoint® 2 Diode Detectors

Detector Quantity

1,013

Detector Spacing (mm)

2.47

Active Detector Area (mm x mm)

77 x 77

Detector Sensitivity (nC/Gy)

15

Sampling Frequency (ms)

50

Dose Rate Dependence

+/-1.5% over the range 100MU/min to 2400 MU/min

Inherent Buildup (g/cm2)

2.75

Inherent Backscatter (g/cm2)

2.75

Modalities Supported

Static, rotational, coplanar and noncoplanar (including vertex)*, CyberKnife® (including VSI and M6 models with Cones or Incise and MLC Collimators), FFF, cone and MLC fields

*10MV (flattened and FFF) non-coplanar fields are supported for couch angles up to +/-45 from nominal

Radiation Measured

Photons: 6 MV, 10 MV, 6 FFF,10 FFF

Number of Connection Cables

Single power/data cable

Dimensions (L/W/H)

320 x 105 x 45 (mm)

Weight (kg)

1.9

More

Less
System Requirements

| | |
| --- | --- |
| Operating System | Windows 10 Pro 64-bit |
| CPU | Recommended 2.4 GHz or better, multi‑core (2 or more cores) |
| RAM | Recommended 4 GB or more |
| Hard Drive Space | Recommended 5 GB or more |
---