---
More than 5,000 cancer centers worldwide rely on us for independent, integrated Quality Management. Our solutions span Patient QA, Machine QA, Laser Alignment, Dosimetry and Diagnostic QA — and support emerging treatment delivery techniques like SRS, SBRT & SIMT.
End-to-end Quality Management is a critical component of delivering safe and accurate stereotactic radiotherapy. Sun Nuclear has developed a superior suite of tools to provide comprehensive, independent assurance for SRS/SBRT treatments.
---
SRS & SBRT QA Solutions
As these treatment delivery types increase, Sun Nuclear offers custom solutions to meet the stringent demands of stereotactic treatments.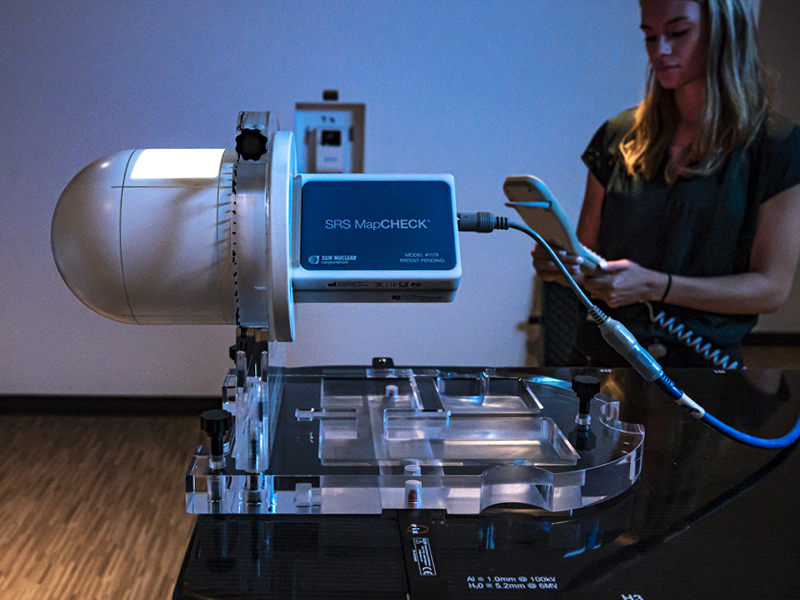 SRS MapCHECK® removes film — and subjectivity — from SRS/SBRT QA, and offers streamlined, digital testing for improved Patient Safety. More than 500 clinical users worldwide have adopted SRS MapCHECK for fast and accurate film-less QA. Download datasheet >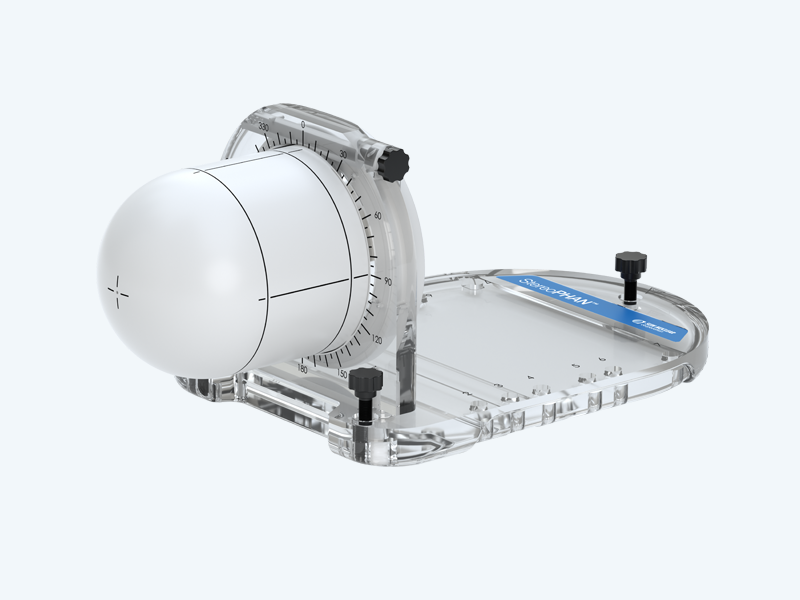 StereoPHAN™ streamlines end-to-end stereotactic testing and QA. It's easy and efficient to use — no tools required for setup across tests — and it works with a variety of detectors (ion chambers, film, and SRS MapCHECK). Download datasheet >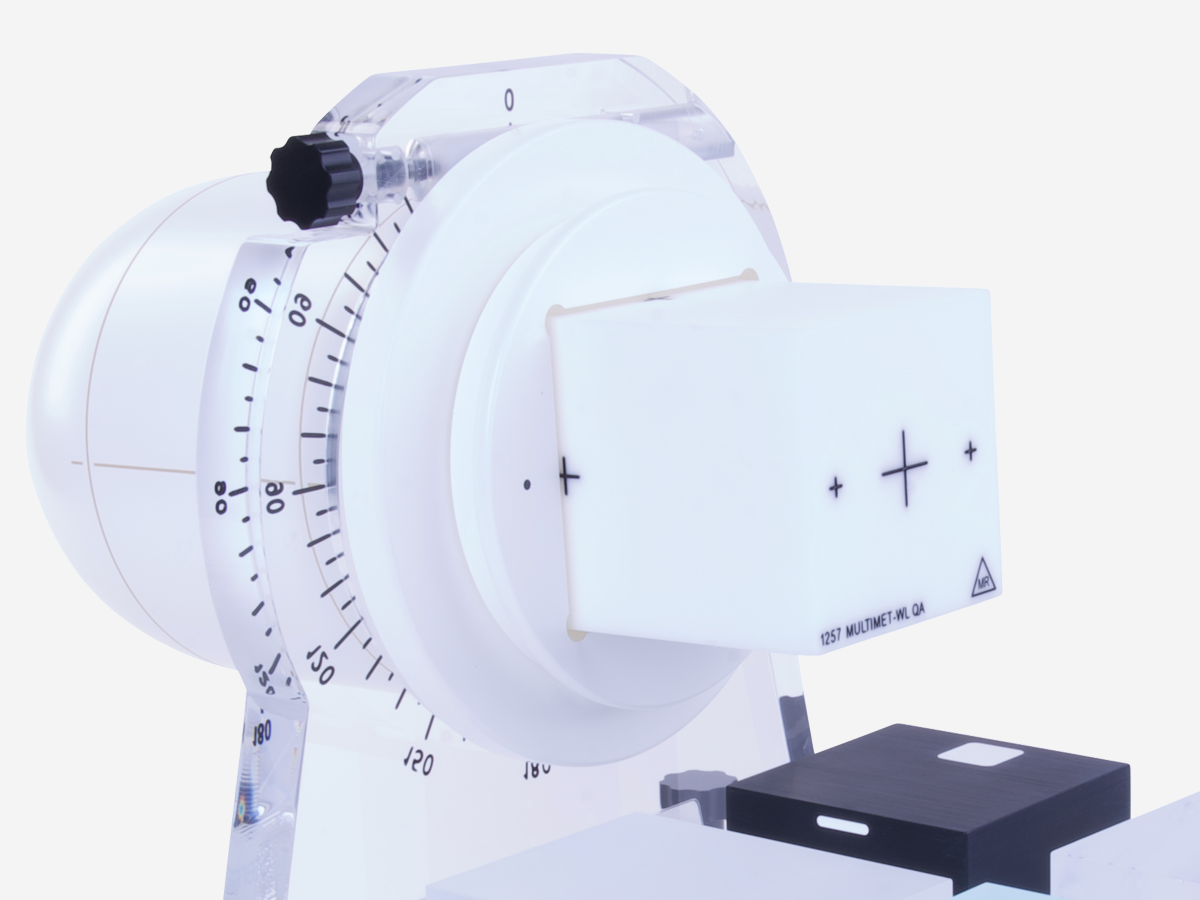 As clinics move toward single-isocenter multiple-met SRS treatments, more stringent off-axis QA is needed. The MultiMet-WL Cube efficiently measures targets up to 7 cm off-axis within 0.1 mm accuracy. Download datasheet >
---
"As our SRS program grew, we quickly realized that film was not going to cut it. The SRS MapCHECK is equivalent to film on a good film day and greatly exceeds it on a bad film day, all while saving significant time. The size of the array is sufficient, and the user-friendly software guides us through setup. We've measured up to 20 targets in one plan and confirmed each and every met was calculated accurately."
Mark W Geurts, MS, DABR, CQE,

Aspirus Regional Cancer Center
---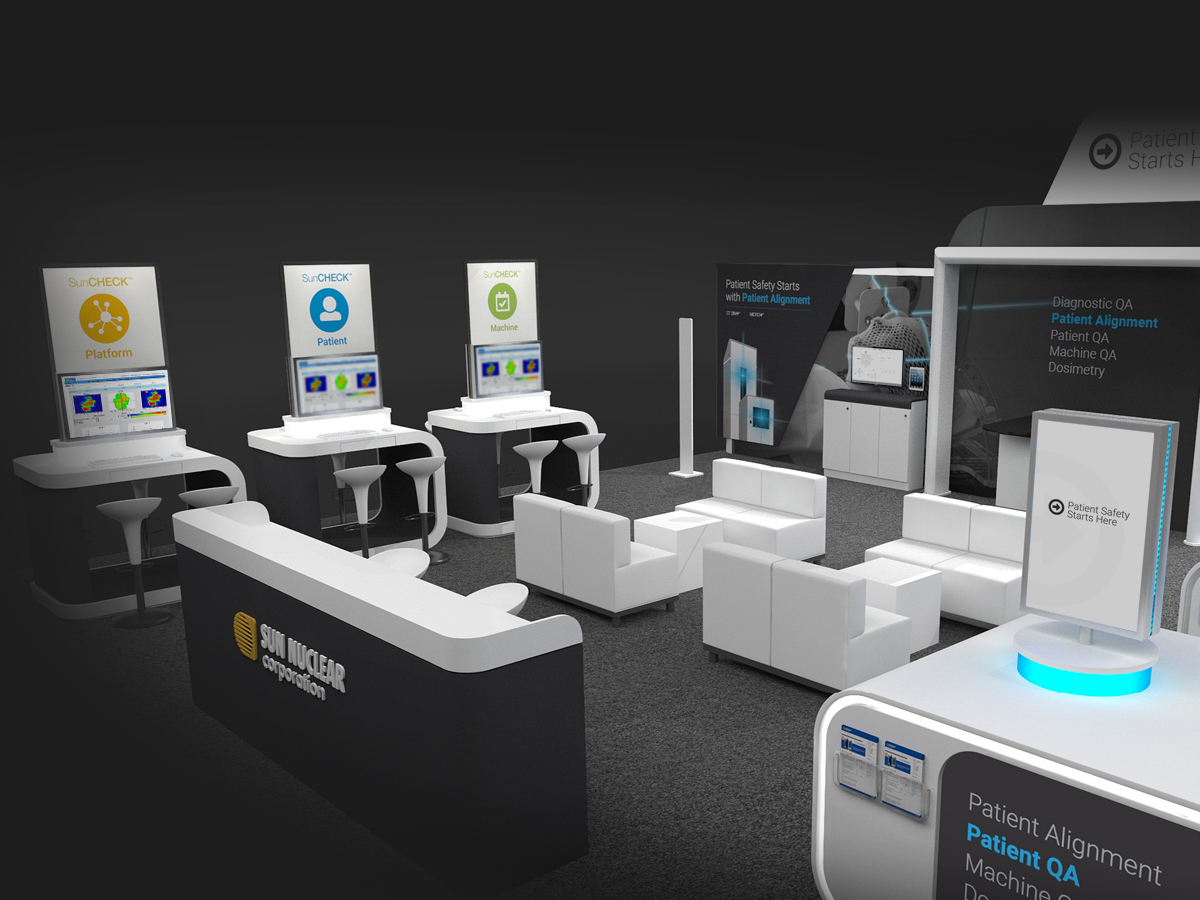 Abstracts of Note
Recent educational events have included a range of published findings featuring use of Sun Nuclear solutions, including SunCHECK, SRS MapCHECK, ArcCHECK, and more. Click the links below for details.
ESTRO 2021 Key Quality Management abstracts
---
---
Review the full catalog of Sun Nuclear solutions